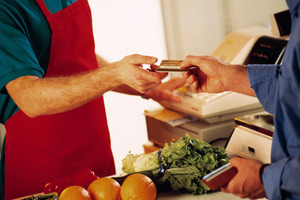 Supermarkets aren't typically thought of as engaging places to work, but New World Te Rapa breaks more than one stereotype. Unusually for a supermarket, its staff are among the most highly engaged in New Zealand.
In fact, they are so positive about their workplace that NW Te Rapa was a finalist in the Best Workplaces Survey every year in which it participated.
NW Te Rapa's owner/operator, Chris Grace, credits this engaged, passionate and proactive attitude as the reason his company coped effectively during recent tough times.
Over the past two years the business witnessed a dramatic increase in competition in the area - including the opening of a major competitor just 500m from its door. This shift in operating environment led to a tightening of belts, reductions in available hours and uncertainty among staff.
Yet his employees responded positively, turnover and absenteeism remained extremely low, and staff continued to rate their company highly in the 2011 Best Workplaces Survey.
Knowing that its staff are vital to its success, NW Te Rapa uses the Best Workplace survey as a starting point for interventions aimed at improving engagement. Surveying means the company does not need to rely on anecdotal evidence when considering how staff perceive their working environment. This is important, as what staff say to their management team is likely to be very different from what peers say to one other.
The standardised survey also allows a quick gauge of opinion on topics which might not come up in ordinary one-on-ones.
Best of all, surveying helps assure staff that they are valued. This really is their opportunity to have their say, and NW Te Rapa staff appreciate this chance - they have seen from past surveys that their feedback makes a difference.
"In good times and bad times," Chris explains, "a business like ours is only ever as good as its staff and its managers ... and when things are tough, you can only expect them to be behind you if you have put effort into building them up."
The Kenexa Best Workplaces Survey is run in association with the NZ Herald and is supported by Kiwibank and the Department of Labour. The survey runs from May 1 to August 31. Call (09) 378 2003, or see Jra.co.nz/bestworkplaces