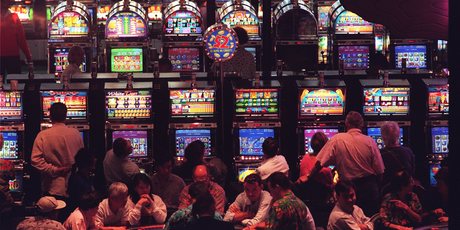 Tougher trading conditions on both sides of the Tasman have forced casino operator Sky City Entertainment to lower its earnings guidance for the 2011/12 year.
The company has revised its normalised 2011/12 June year net earnings downward to a net profit "in the low $140 millions".
In February, following a strong first half buoyed by growth in Adelaide and Auckland and across the group, the company's guidance was for a profit in the high $140 millions for the 2011/12, up from $130.9m in the previous year.
"Since that time, we have experienced some softening in trading conditions, particularly in Adelaide," chief executive Nigel Morrison said in a statement today.
"There is no doubt the retail environment in Australia at this time is challenging and particularly so in South Australia," he said.
This was recognised by the Reserve Bank of Australia's recent decision to reduce interest rates by 50 basis points to 3.75 per cent, he said.
Revenue growth at Sky City's Adelaide property had slowed, the New Zealand/Australian dollar exchange rate had firmed and earnings before interest, tax, depreciation and amortisation in the second half was expected to be down on the prior period, Morrison said.
Sky City had anticipated growth at its Darwin property would be more significant in the second half than was now likely to be the case but said the result was more likely to be flat.
"While the New Zealand economy continues to show some signs of recovery, the pace of that recovery is somewhat slower than we would have hoped for," Morrison said.
The rate of unemployment in New Zealand had increased, which Morrison said was likely to be one of the causes of more cautious discretionary consumer spending.
Sky City's share price dropped by 18c (4.6 per cent) to $3.72 in response to the earnings downgrade.
The company has attracted negative publicity in recent months over the controversial pokies for convention centre deal the government, under which Sky City would be allowed to boost the number of gaming machines at its Auckland casino in return for building a $350m convention centre.
Goldman Sachs New Zealand analyst Marcus Curley said the reduction in the company's earnings guidance mostly reflected the slowdown in Adelaide.
"They were doing better than market conditions would suggest in South Australia in the first half of the year, and the market had anticipated that that would continue."
Asked if adverse publicity had affected the company, Curley said: "It's hard to know, but it has clearly not helped."
"Principally, it is tough cyclical conditions catching up with them, rather than anything dramatic."
Elsewhere in Sky City's market update, the company said its Hamilton and Queenstown properties maintained good growth but that Christchurch would not meet the same first half earnings in this second half.
The company's annual result is due on August 15.
APNZ jg cr
- APNZ
By Jamie Gray

Email

Jamie