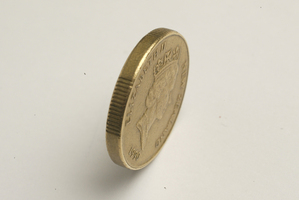 The New Zealand dollar held near a four-month low after the European Bailout Fund pledged its support to Greece, easing concerns the indebted nation will leave the euro and America's jobless claims came in better-than-expected.
The New Zealand dollar was little changed on 78.56 US cents at 8am from 78.60 cents yesterday at 5pm. The trade weighted index was unchanged on 70.54.
Stocks on Wall Street and in Europe rallied after the European Union agreed it will continue sending money to Greece under the terms of its two bailouts negotiated since May 2010. The Standard & Poor's 500 Index rose 1.7 per cent and the Dow Jones Industrial Index advanced 0.16 per cent. Europe's Stoxx 600 Index finished the day up 0.6 per cent.
"The EU has no option - they want to make the most out of a bad thing," said Stuart Ive, currency strategist at HiFX. "They want it sorted out."
"The kiwi has already come off dramatically in the last two weeks and the market is having a pause and a think," Ive said. "It wants to consolidate more before the New Zealand dollar makes its next move - we want to find out what the next move out of Greece will be."
The Greek Parliament remains hung after the weekend's election as Greek politicians enter their fifth day of coalition talks. Both of the major parties have failed to secure enough votes to govern after the neo-Nazi Golden Dawn party won a 6.9 per cent share.
US jobless claims fell, boosting demand for risk. In the world's largest economy the number of people applying for the dole dropped to its lowest level in a month, easing concerns the US labour market is struggling. First-time claims dropped by 1,000 to 367,000 in the period ended May 5, according to the Labor Department.
Separately, a report showed that US consumer confidence fell to a three-month low, while the trade deficit grew 14 per cent on increased demand for computers, automobiles and televisions.
Federal Reserve Chairman Ben Bernanke was given his highest approval rating since 2009, in Bloomberg's latest global poll, with investors expecting further action to be taken to revive the US economy. Some 46 per cent of investors said the US financial market would outperform other markets this year, including China.
The data heavy end to the week continues in China, New Zealand's second-biggest export market, with the country's retail and production sales and the consumer price index due out today.
Figures yesterday showed that the nation's trade balance rose about 5 per cent on a year earlier, according to government data. That's less the 8.5 per cent median estimate predicted in a Bloomberg poll.
New Zealand's electronic card transactions and the food price index for April will be released by Statistics New Zealand this morning.
The New Zealand dollar was unchanged on 60.69 euro cents yesterday and largely unchanged on 77.78 Australian cents from 77.75 cents. It fell to 48.61 British pence from 48.71 pence. The kiwi increased to 62.85 yen from 62.62 yen.