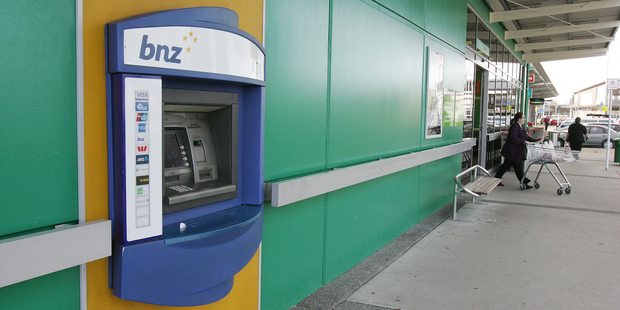 Bank of New Zealand said its cash earnings came to $385 million in the first half to March, up 36 per cent compared with the same period a year earlier.
BNZ, a unit of National Australia Bank (NAB), said the result was a 17 per cent improvement on the previous six months to September, 2011.
In Australia, NAB's net profit came to A$2.05b, down 15.5 per cent compared with a year earlier.
NAB said the fall was mainly due to charges relating to the outcomes of the UK Banking strategic review and to hedging costs.
BNZ chief executive Andrew Thorburn said the bank had delivered a solid half year performance based on good revenue and deposit growth, improvements in net interest income, management of costs and a reduction in bad and doubtful debts.
BNZ's focus on deposits had seen strong growth in its retail deposits, he said.
Compared to the September 2011 half year, BNZ had grown retail deposits from $31.8 billion to $33.5b, an increase of $1.7b or 5.3 per cent.
Market share increased from 18.0 per cent in September 2011 to 18.7 per cent.
The bank's balance sheet also strengthened and its regulatory capital levels remained well above Reserve Bank requirements.
In the half year, BNZ completed its second successful European covered bond issue, raising 500m euros. The bank also completed two domestic covered bond issuance, raising $350m of 6 year funding.
BNZ's revenue for the March 2012 half year was $944m, up 3.7 per cent compared with the September half and up 9.1 per cent compared with a year earlier.
- APNZ