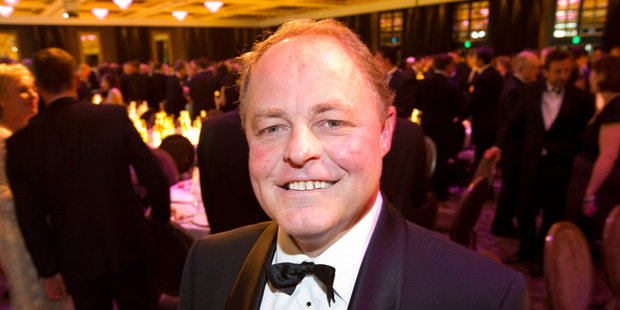 The finance industry needs to work with the Government to help restore confidence in the markets, Commerce Minister Craig Foss told industry leaders last night.
Speaking to a record 750 guests at the Institute of Finance Professionals New Zealand (Infinz) awards in Auckland, Foss said the Government was focused on improving the regulatory environment for businesses, making the economy more productive and ensuring regulations were robust.
"The reforms in the finance sector have a crucial role to play in making this happen. We must stop, and thoroughly understand what went wrong. We can't undo what happened, but we can work at the very least to minimise the impact of any future crisis."
Foss said the finance company failures were disastrous on many levels and the legal action being taken against directors was important.
"It is healthy that New Zealanders see that the regulations in the finance sector have teeth and are enforced."
Foss said it was a necessary step towards building investor confidence.
"Over recent years, investor confidence has taken a huge hit. From mum and dad investors to sophisticated fund managers - they've all been affected. We must all work together to restore that confidence."
Foss said part of raising that confidence would be a reworking of the securities law with the new Financial Markets Conduct Bill.
"It will raise the standard of governance of financial products."
Foss said it was also important to create a regime that promoted innovation and ensured capital was allocated in an efficient way.
The bill would create the ability to have more flexible markets tailored to the companies listing on them, he said.
"There are onerous disclosure requirements and other compliance costs that make it very difficult for smaller companies to list on the stock exchange."
The bill would also allow for small offers of debt and equity with minimal compliance costs, allowing companies to raise up to $2 million a yearfrom up to 20 investors.
Infinz executive director Jim McElwain said the awards celebrated excellence in the capital markets industry.
"These awards are directed at raising standards in the capital markets in New Zealand, thereby enhancing the capacity for New Zealand businesses to raise debt and equity and grow the economy."
Infinz uses a combination of nominations, submissions, analysis, judging panels and voting to determine finalists and winners.
WINNERS ARE
The Business Bank of the Year: ANZ
First NZ Capital Best Corporate Communicator: Kiwi Income Property Trust
Massey University College of Business Excellence in Treasury: New Zealand Superannuation Fund
Chapman Tripp Fund Manager of the Year, Equities: Milford Asset Management
Chapman Tripp Fund Manager of the Year, Bonds: AMP Capital Investors
Heidrick & Struggles Sharebroking Firm of the Year: First NZ Capital
Chapman Tripp Mergers & Acquisitions House of the Year: First NZ Capital
Cameron Partners Research Analyst of the Year: Tristan Joll, UBS New Zealand
Trustees Executors Debt Deal of the Year: Insurance Australia Group Limited Unsecured Subordinated Bond
Issuer: Insurance Australia Group Limited
Joint Lead Arrangers and Joint Bookrunners: ANZ and UBS New Zealand
Craigs Investment Partners Independent Report of the Year: KordaMentha for BayWa takeover offer for Turners & Growers Limited
PwC Equity Deal of the Year: Trade Me Group Limited $364m Initial Public Offering
Issuer: Trade Me Group Limited
Lead Manager and Bookrunner: UBS New Zealand