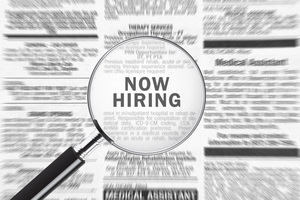 A fall in the number of job advertisements - outside Canterbury at least - suggest a "fairly tepid" labour market, ANZ says.
Its job ads series, which adds together newspaper and internet advertisements, fell 1 per cent last month after a 4.6 per cent jump in February.
Its preferred composite series, which gives a higher weighting to newspaper ads to provide a better indicator of the unemployment rate, fell 3.6 per cent.
That indicator had been on a declining trend since the middle of last year, suggesting a fairly tepid labour market, ANZ economist Sharon Zollner said.
The unemployment rate might fall a bit further in the near term, but any improvement would be shortlived, she said.
Canterbury had a big rise in internet job ads and a smaller rise in newspaper ads, suggesting advertisers were trying to attract labour from outside the region.
Newspaper and internet ads fell in Auckland, while in Wellington both rose, but not enough to counter February's falls.