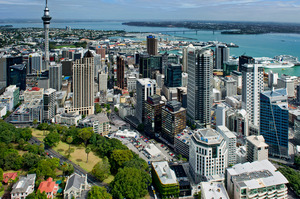 Auckland has no shortage of land for industrial development.
A study has found the region has 1148ha of vacant industrial land, held in 1362 parcels.
Zoltan Moricz, senior director at CB Richard Ellis Research & Consulting in Auckland, said the take-up had slowed considerably in the past three years yet more land was being rezoned for industrial use.
Empty industrial sites include fully vacant parcels, potentially vacant pockets with a portion of underdeveloped or empty land that could be developed and brownfield sites which have been developed or used but are underused in terms of building improvements.
"Despite a recovery since 2010, industrial land values are still 20 per cent below the peak of the market in early 2008 and hence have significant further ground to recover," Moricz said.
"The continually declining availability of land will add upward pressure to values in the sought-after areas, presenting development opportunities but likely to continue lagging in those areas which currently present few development opportunities."
Demand for industrial properties is mainly coming from owner-occupiers or developers with a specific development in mind.
"Often, developers/land bankers who are in the market for land have mainly been interested in development sites which have additional secure holding income while they attempt to secure a tenant."