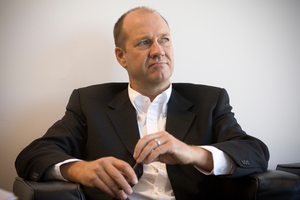 Hanover investors may be in line for compensation after New Zealand's market watchdog filed civil action against six of the finance company's former directors and promoters.
The Financial Markets Authority will take action against Mark Hotchin, Eric Watson, Greg Muir, Bruce Gordon, Sir Tipene O'Regan and Dennis Broit for allegedly misleading or untrue statements made in Hanover offer documents.
The FMA is seeking compensation for investors who put $35 million into Hanover Finance, Hanover Capital and United Finance between December 2007 and July 22, 2008.
The market watchdog is also seeking penalty orders against the defendants and if the claim is successful, the former directors and promoters could each face fines of up to $500,000.
While the FMA is pursuing a civil case, it has not laid criminal charges like those against the directors of Lombard Finance and Bridgecorp.
The civil proceedings relate to statements made in Hanover's December 2007 prospectus, advertising and a March 2008 certificate extending the life of the prospectus.
FMA chief executive Sean Hughes said late last year that Hanover's "advertising and promotional material painted a far rosier picture of the true state of affairs than was the case".
"Investors did not fully understand and were not adequately alerted to the volatility risk and severity of Hanover's situation," Mr Hughes said.
He told TVNZ's Q+A programme yesterday that future claims involving Hanover were not being ruled out, but "the prospects of people getting back 100 cents in the dollar must be seen as remote."
About 16,000 people with investments totalling more than $500 million have lost most of their money following the failure of Hanover and related companies, and the sale of assets to Allied Farmers.
Retired Orewa couple Alan and Hilda Glatt had invested $10,000 with Hanover and $4000 with its subsidiary United Finance. But Mr Glatt, who is in his eighties, said he was not holding out hope for any compensation.
"I'm probably getting a bit philosophical about the whole business I think. It's one of those things that are unfortunate and just happened. One feels quite helpless really, you can't do anything about it," he said.
Former Hanover director Mark Hotchin said via Twitter yesterday that he was disappointed the FMA had publicly announced the civil action before all of the defendants had a chance to receive papers about the proceedings.
However, an FMA spokesperson said all of the defendants had been served and sent the proceedings on Friday afternoon.
The defendants now have 25 working days to file their statement of defence with the court.
Former Hanover promoter Eric Watson was overseas and unavailable for comment yesterday.
He said last week that the FMA concluded there was no deliberate intention on the part of the directors of Hanover to mislead investors.
"I am confident that any civil proceedings filed against the directors and promoters in respect of the prospectus will lack substance and will be successfully defended," Watson said.