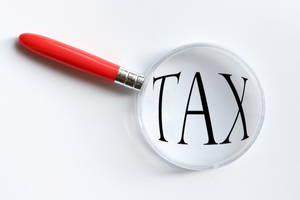 Employers are being warned not to overtax their staff when a host of payroll changes come into force today.
The start of the new financial year means a reduction in the ACC levy rate, the removal of the 2 per cent exemption from employer superannuation contribution tax for KiwiSaver, and changes to the student loan scheme.
Julian Smith, general manager of MYOB, which produces accounting and bookkeeping software used by many businesses, said many employers had not yet come to grips with the extent of the changes.
"While each is just an adjustment to existing schemes, the potential is that employers might not be aware of the changes, or may not take them into account immediately, and end up overtaxing their staff."
The change that will make the biggest difference to pay packets is the new lower ACC rate.
The ACC earner levy is dropping from 2.04 per cent to 1.7 per cent of a worker's salary. "While that's not a massive change, it does mean an overall reduction in PAYE - and that's money better in your staff's pockets than going to the IRD."
From the 2012/2013 financial year, the full employer contribution to KiwiSaver will be taxed whereas previously the first 2 per cent had been exempt.
Everyone with a student loan will now have to use a student loan tax code, regardless of how much they earn. Previously they would not have needed a student loan tax code unless they earned more than the threshold at which they have to start paying off the loan, at present $19,084 a year.
There will be separate tax codes for compulsory and voluntary student loan repayments.