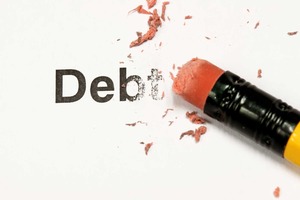 Once upon a time, not so long ago, I used to receive a magazine (a comp, of course) called 'Leverage'. Published by the Australian Stock Exchange (ASX) and Fairfax, Leverage was a child of the debt-fueled age, when borrowing was beautiful, gearing was great, lending was lovely.
The magazine doesn't appear to have survived the financial crisis and probably lies buried somewhere in the Fairfax back catalogues. But there might be scope for a sequel publication more appropriate to the times. 'Deleverage', at least, would have a potentially longer shelf-life because, as this McKinsey report shows, leveraging is the easy part.
According to McKinsey's 'Debt and deleveraging: Uneven progress on the path to growth', an update on the group's 2010 report, some countries are better deleveragers than others.
"US households have reduced their debt relative to disposable income by 15 percentage points, more than in any other country," the McKinsey report says.
Much of that US debt-reduction has been due to a more lenient approach to mortgage write-downs than other jurisdictions.
"Up to 35 per cent of US mortgage defaults, it is estimated, are the result of strategic decisions by borrowers to walk away from homes that have negative equity, or those in which the mortgage exceeds the value of the property," the report says.
"This option is more available in the United States than in other countries, because in 11 of the 50 states-including hard-hit Arizona and California-mortgages are nonrecourse loans. This means that lenders cannot pursue other assets or income of borrowers who default. Even in recourse states, US banks historically have rarely pursued non-housing assets of borrowers who default."
The US may have its household leverage under control within two years, McKinsey says.
We may have further to go.
New Zealand was deleveraging at a reasonable rate but the latest Reserve Bank figures show our debt levels have crept up again slightly.
US spy agency, the CIA, also keeps tabs on these things in its World Factbook, ranking NZ 47th on the net external debt list, fitting snuggly between Venezuela and Qatar. (Check out what other dirt the CIA has on us in its NZ file.)
We've only got external debt (public and private) of US$84.54 billion, according to the CIA, of which US$33.7 billion is government owned.
But how much should the average citizen deleverage? Even McKinsey isn't quite sure.
"Determining how much private sector deleveraging is needed in any country is difficult," the report says. "Unlike government debt, where there is significant empirical evidence about what constitutes a sustainable debt level, no guidelines exist for private-sector debt."
Find out more in my soon-to-be launched magazine.