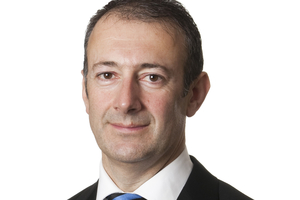 Fletcher Building has an untapped $765 million spare balance sheet capacity, yet has given no indication of big spending in the immediate future.
In an investor presentation posted this week on the NZX, Fletcher showed how it had undrawn credit lines of $583 million and $182 million cash on hand.
But Philip King, investor relations manager, said no big spend-up was planned and the company was taking a prudent approach to debt management.
Fletcher divided its spending for the year to June into three categories: stay-in-business, growth and acquisitions.
It forecast total annual spending of $397 million made up of $227 million for staying in business, $70 million growth and $100 million buying new businesses.
A note to the accounts said the acquisitions of new businesses excluded Crane Group, a deal completed in the first half of its June 2011 year.
Last month, Fletcher made a private placement to Japanese investors worth A$120 million on a 15-year term. That followed the US$300 million private placement to United States investors, completed last year. Its debt has an average maturity of five years and its interest rates are on an average 6.7 per cent.
Fletcher said 67 per cent of borrowings were at fixed rates.
The share price has risen lately, from just over $6.34 at one point last month to yesterday's $6.66.
Fletcher is forecasting net earnings before unusuals for the 2012 financial year of $310 million to $340 million but says performance will depend on macro-economic conditions and construction activity levels.
Further restructuring charges of $40 million to $50 million are likely to be incurred at Laminex and will be reported as unusual items, the company said.
King said Fletcher's approach to debt was conservative.
"Of the $100 million budget for acquisitions this year, most of this is already committed or spent. The largest component is the acquisition of the 50 per cent shareholding in Homapal of Germany ... and several smaller acquisitions we have completed. Beyond these, our focus is on integrating Crane and maximising the returns from the investment."