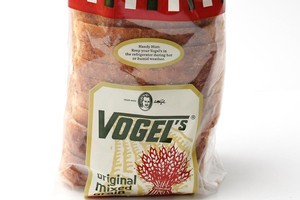 Goodman Fielder, the food ingredients manufacturer whose brands include Edmonds banking products and Vogel's bread, reported a 77 per cent slump in first-half profit, and is looking to ditch its Integro and New Zealand milling units.
Net profit sank to A$21.5 million ($27.7 million), or A1.4c per share, in the six months ended December 31, from A$93.1 million, or 6.3c per share, a year earlier, the Sydney-based company said.
Revenue fell 3.7 per cent to A$1.29 billion and earnings before interest, tax, depreciation and amortisation (ebitda) sank 44 per cent to A$117.9 million.
"The financial performance of the company is still unacceptable, but we are confident that we are beginning to work our way back towards providing acceptable returns for shareholder," chief executive Chris Delaney said.
The company has received unsolicited interest in its Integro food ingredients business and the New Zealand milling operations.
The milling operations, which include Champion flour mills in Christchurch and Mt Maunganui, had goodwill, brand and licences valued at A$49.8 million in the 2011 annual report, while the Integro goodwill, brand and licences were worth A$10.7 million. Goodman Fielder won't pay a first-half dividend.