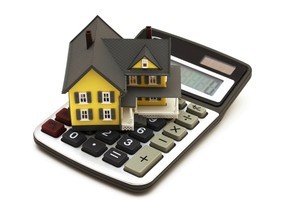 A home is most Kiwis' biggest investment. Much of its value is determined by local market conditions. There are ways, however, to enhance (or depress) that value.
I know that suggesting a home is an "investment" irritates people who don't see lifestyle assets such as the house and bach as investments. The reality is that someone who owns a home and gradually pays it off is building up capital that will make a difference to his or her standard of living in retirement. Or as Alistair Helm, chief executive of Realestate.co.nz, says: "A mortgage is a forced savings scheme."
The 10 biggest things that affect the value of a home include:
Development. Buying in an area set for business or other growth, such as new transport links or shopping centres, can be a good long-term move. The opposite is true in downward-trending areas such as Tokoroa.
Helm cites the development of Albany from green fields to a shopping, entertainment and employment centre as an example of a positive impact on house prices in neighbouring areas such as Torbay, Browns Bay and the northern end of Glenfield. Reading the council plan for the area before buying can be a very worthwhile investment of time. That's not to say all development is good development. Helm thinks the Albany development depresses prices around the Westfield mall in Glenfield. Looking forward, is the State Highway 20 extension now being built going to add or detract value from a nearby property?
Improvement of public spaces. Plenty of people who bought near the Waiatarua Reserve on the edge of Remuera benefited hugely when it was transformed from a smelly, polluted cow paddock to the oasis it is today. The owners in nearby streets such as Grand, Panapa and Norman Lesser drives will have benefited financially from the transformation. Such improvements can sometimes be predicted, but not always.
Bad smells. A dirty or smelly property has a huge impact on its value. The smell of curry is often cited, although barbecuing meat is just as offensive. Dog, cat and other pet owners are often blissfully unaware of how bad their properties can smell. Either way, a homeowner who keeps the property clean and installs a ventilation system will avoid that loss in value.
Anti-social neighbours. If it's obvious your neighbours are the Mongrel Mob, your house value could be detrimentally affected. Likewise, if the neighbours have old car bodies, an overgrown garden, piles of rubbish or an unpainted house, some potential buyers of your property will look elsewhere. But neighbours do change. I once bought a property with perfectly nice neighbours whose house and section were a little run down and very dated. Lo and behold four years later they sold and the property was renovated. The opposite can happen. A neighbour can move out and let a property to undesirables, the lovely tenants who have been there five years could change, or the property could be bought by a landlord who doesn't believe in doing maintenance.
Illegal extensions. Having illegal extensions built (unless you plan to rip them out before leaving) could take a toll on the capital value of the property. Others have bought properties and been forced to dismantle extensions. One poor couple on Auckland's North Shore bought a property split into three with the hope of letting the other two units to help pay their mortgage. The appearance of three letterboxes alerted the then-North Shore City Council to illegal renovations and the couple had to rip out two brand new kitchens and restore the property to a single dwelling. Some buyers do well by taking on such properties knowingly, says Rene McLean, registered valuer at Property Indepth. They buy at a suitable discount and deal with the problem by getting safe and sanitary certificates for the works, or simply pulling them out.
Natural hazards. Without wanting to get into the global warming debate, living on a floodplain or other natural hazard will increasingly have an effect on property values. Insurers and reinsurers are becoming far more alert to natural disasters here in New Zealand, which taints certain properties.
Black marks on your Land Information Memorandum (LIM) or council file. Buyers should always get a LIM and read the council file on a property. Black marks on a LIM really do affect capital value. LIMs include a lot of information, including records of storm water or sewage drains; protection of buildings, for example, by the Historic Places Trust; information on public and private waste systems on the site; special land features such as erosion and flooding; soil contaminated as a result of previous land uses such as industrial, agricultural or horticultural use; leaky building issues taken to the Weathertight Homes Resolution Service; and zoning and the use to which the land may be put and any conditions applying.
LIMs need to be read well to see what's not there. An illegal extension as mentioned above is an obvious one that can be identified by a thorough reading of the LIM and council file. Work may also be consented, says McLean, but not signed off by the council.
Desirable schools. Helm had a good point and that was that the first five items I asked him about were all negatives, whereas there are positives. So instead of saying undesirable schools take value away from a property, desirable schools add value. Even an owner without school-age children should consider school zones for resale value. If there are two equally good homes of similar price and one is just over the border in a good school zone, then it might be a better long-term investment. It needs to be remembered that school zones change. Over the past decade there has been talk of creating new secondary schools at Alexandra Park or the University of Auckland's Epsom campus. Pity the poor homeowners in the Auckland and Epsom Girls' Grammar School zones if that happened. Some would lose their school zoning and a good chunk of capital in one fell swoop. Every suburb has its good and bad schools, says McLean. In Manurewa, for example, Alfriston College and Manurewa High School are preferred over James Cook High School, he says.
Kitchens and bathrooms. Big-ticket renovations such as kitchens and bathrooms rarely return dollar for dollar on the value of a property. There are plenty of lists of the top 10 best and worst renovations. People who build flash new kitchens and add bi-fold doors, for example, will get more for their properties, but the building cost versus increased property value doesn't necessarily stack up. One mistake people make is to add expensive bathrooms and kitchens to entry-level properties, says McLean. Buyers may be stretching themselves to get the cheapest house in a good street or suburb, and sellers are pushing the properties out of their target market's reach.
Extensions and alternations. Extensions are expensive and they certainly don't always add an equal amount of value as they cost. Some do. If they're doing it to add value rather than lifestyle reasons then the costs will need to be kept in check. An internal alteration that does add value and saleability is to increase the number of bedrooms by moving walls or enclosing porches. It's a classic property investor strategy and can really pay off because it doesn't need large-scale building. It's not unusual for laundry space to become a bedroom, or a bathroom. The laundry then goes into the bathroom, kitchen, or a cupboard (as it is in my house). Council approval is almost always necessary. McLean is a great believer in spending money on creating indoor-outdoor flow in properties. Likewise heatpumps, insulation and ventilation generally pay their way.
Or, as Helm adds, a good coat of paint and evidence of regular maintenance can pay off just as handsomely as a flash new kitchen.