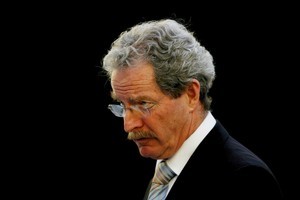 Rakon, the crystal timing device manufacturer, says it hasn't breached NZX disclosure rules and will make a formal response tomorrow to a 'please explain' query over its surging share price.
The manufacturer's chairman Bryan Mogridge told stock exchange regulator NZX Market Supervision the company is in compliance with continuous disclosure rules. Rakon's stock price has climbed 49 percent this month, and was unchanged at 67 cents today.
The company will release an announcement tomorrow because of the Auckland Anniversary Day holiday today.
Rakon's shares fell to a record low 45 cents last month as increasing competition and the strong kiwi dollar erode its profitability.
Broker Craigs Investment Partners advised its clients to exit Rakon in September, and the stock is rated a 'hold' based on the consensus of five recommendations compiled by Reuters.
The manufacturer expects to post annual earnings before interest, tax, depreciation and amortisation of between $14 million and $18 million. It posted a first-half loss of $3.5 million.