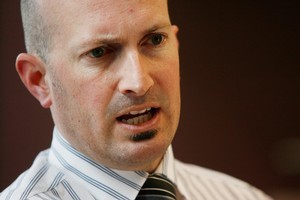 Muddling through Europe's sovereign debt issues looks to be the likeliest outcome this year, but a global financial crisis is still only a mis-step away, says ASB chief economist Nick Tuffley.
"Our expectation is that New Zealand will continue with its gradual recovery, on the assumption Europe avoids triggering a global financial meltdown," he said in the bank's latest quarterly forecasts.
"Europe is likely to remain in recession for parts of 2012 and the US will have another modest year. But New Zealand's trade fortunes are increasingly tied to Asia, a faster-growing region that has greater potential for emergency stimulus up its sleeve than developed economies."
Despite some slowing in global growth, New Zealand is still enjoying resilient export commodity prices and the ASB expects interest rates to remain low this year, providing further support.
But ongoing volatility in financial markets, including the foreign exchange market, emanating from Europe will remain an issue for local businesses and investors, Tuffley said.
The danger is that fearful investors drive an otherwise solvent government into default by demanding higher interest rates on new debt.
"In all likelihood the peripheral European governments, with the exception of Greece, are solvent and given sustainable cost of borrowing would be able to reduce their deficits and eventually their overall level of debt over time."
In December the European Central Bank intervened by making nearly half a trillion euros of three-year money available at low interest rates to European banks. A second tranche is scheduled for next month.
Eurozone governments and the International Monetary Fund have set up bailout funds, though they fall well short of the nearly $1.5 trillion of Greek, Italian, Spanish, Irish and Portuguese debt maturing by 2015.
"This may be a courageous assumption, but even if the crisis came to a sudden head and a government lost market access and was on the verge of default, one would imagine policymakers would stop dragging their feet and do whatever was necessary to prevent default and the associated financial contagion," Tuffley said.