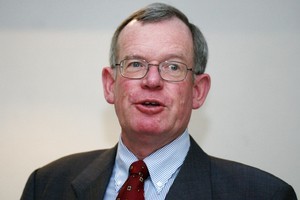 The former chairman of Pike River Coal will front up to the Royal Commission for the first time today, as the final hearings into the disaster get under way.
Meanwhile the former chief executive of the company has been criticised for refusing to appear at the Greymouth District Court hearings.
The final phase of the inquiry, which has focused on what happened in the lead up to the series of blasts in the West Coast coal mine in November last year which killed 29 men, resumes today.
Former chairman John Dow will make his first appearance, as the focus of the inquiry turns to the company's management structures and systems prior to the fatal explosions.
The mine's former safety and training manager, Neville Rockhouse, former safety training coordinator, Adrian Couchman, and Albert Houlden from mine contractor McConnell Dowell are also to take the stand.
Meanwhile Gordon Ward, who was the chief executive up until October last year, less than two months before the tragedy, will not be coming over from Australia for the hearings.
Sources represented at the inquiry, who did not want to be named, told Radio New Zealand Mr Ward must have set up many of the company's systems and made many of its financial decisions.
While he would not have made any mining decisions, his absence leaves a hole in the inquiry as he must hold information into what went wrong in the mine, they said.
The commission said it asked Mr Ward to appear, but he declined, and it can not compel a person living overseas to appear.
- Herald Online