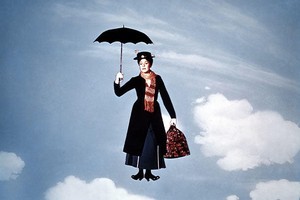 Women should insist on nannies and housekeepers as part of their employment conditions so they can climb the corporate ladder, says an Australian journalist and businesswoman.
Ita Buttrose, founder of magazine Cleo, used a nanny to care for her young children while starting the women's lifestyle publication in 1972.
The 69-year-old businesswoman said a nanny culture was beneficial as the extra help allowed women to stay in the workforce and climb the ranks to take the chief executive's role, reported the Sunday Mail.
"I am a great believer in packages that include some support for the mother, whether it is a nanny or a housekeeper or whatever," she told the newspaper.
"You might not get the shares, or you might not get the car, but you balance one out against the other. Of course companies can do it.
"Women who want to continue their careers and have families should ask for that package from their employer and the workplace needs to think about how they are going to offer it."
She said women should demand the package that included help at home if the business didn't already offer the option.
Ms Buttrose told the newspaper having a nanny made her life easier, and allowed someone to care for her sick son at home rather than dropping him into a daycare.
"It means there is always someone with the child and if the child is sick and there's an important meeting, you can still get there."
She said businesses needed more women in decision-making roles, and suggested childcare and nanny service be made tax deductible.
Women in the workforce should aim to become the CEO rather than being on boards, as the executive position allowed women to drive change in the workplace.
- APNZ