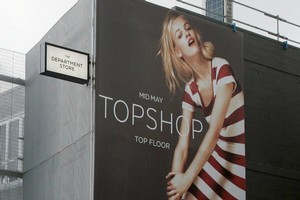 A publicity campaign for a store co-founded by fashion icon Karen Walker was swiftly pulled after an ugly reaction.
"Are you single or in a relationship with someone ugly?" a local ad firm asked on behalf of The Department Store in Takapuna. "Know someone who is? We need you."
The agency asked people to spread the message across online social networks for a Valentine's Day edition of the store newspaper.
But when the promotion appeared on Facebook, store fans like Joanna Mathers were unimpressed.
"That is really awful," she said. "Who came up with such a terrible idea?"
Mathers said uploading pictures of so-called ugly people was cyber-bullying. Others weren't sure if the post was a joke or not.
Publicist Murray Bevan said the campaign was created by a local ad agency for free.
An email obtained by the Herald on Sunday had Bevan seeking submissions of "ugly" people by Friday, in time for a planned photoshoot on December 7.
Bevan said the online campaign survived less than an hour: "I'm sure it was supposed to be in jest."
University of Otago marketing expert Andrea Insch said the campaign was confusing.
"Perhaps they were testing the water to see how far they could push public opinion about what is acceptable in the online marketing environment, especially the Facebook community," she said.
The Department Store was established by Walker, Stephen Marr and Dan Gosling in 2009.