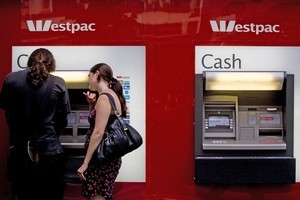 She flew business class to the United Kingdom when owing $300,000 and is accused of a $1.4 million fraud, but witnesses say she also ran up petty debts with them.
Former Westpac Bank manager Susan Ann Bourton is on trial at the Hamilton District Court, where she is accused of defrauding the Westpac Bank and several customers of $1.4 million.
The 36-year-old pleaded guilty on Friday to 25 of the 81 charges she faces over the alleged offending, which the Crown says goes back 10 years.
Bourton is defending 56 counts of fraud at a judge-alone trial before Judge Phillip Connell.
In a sworn statement, a witness yesterday said that Bourton had made an application for a fuel card in 2005. Credit checks were carried out on Bourton, who held the card for three years and used it solely to buy petrol.
But the account was closed and Bourton's $1030 debt on it was written off when it was discovered she was overseas.
Another witness, from Diner's Club International, said Bourton was granted a credit card in May 2004 with a credit limit of $5000.
Within a month of her first transaction, Bourton had run up debts close to the card's limit and by September 9, 2004, the amount, with penalty interest incurred, had reached $5398.32.
In an email to Diner's Club International she said the funds had been sitting in a "suspense account" and that she would come in and pay the full amount owed in person.
The trial is set down for at least three weeks.