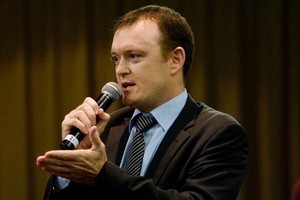 Metlifecare's $100 million capital raising shake-up unveiled yesterday has won the approval of at least one institutional investor.
Craig Tyson, OnePath equity investment manager, said the new share issue and selldown of 82 per cent owner Retirement Villages Group was the catalyst the company needed.
Through the funds OnePath manages, including MFL, it has an existing stake of 3.4 per cent in Metlifecare which Tyson said had an attractive portfolio of 16 retirement villages with good fundamentals.
"We have been an investor in Metlifecare for many years and have been waiting for one of two things to happen: either Retirement Villages Group to take out the minorities or for it to sell down in order to create liquidity in the stock. This announcement is the latter event and is our preferred option, particularly if it results in the future complete exit by Retirement Villages Group further down the track," Tyson said.
Metlifecare yesterday released a Goldman Sachs strategic review and immediately opened an offer, seeking up to $45.5 million in new capital, while 82 per cent-owner Retirement Village Group will sell down its stake in a second step.
The money raised would be used for "financial headroom for growth", while Retirement Village Group's secondary offering of $50 million to $70 million would reduce its holding to between 50 and 55 per cent. The changes will also see three independent directors appointed to the board, including possibly an independent chair.
Tyson said the company had done badly lately.
"It has been a poor performer over the last few years due to overpaying for assets in the run up to the GFC and taking on too much debt. During the last year, management has sold a village and reduced bank debt by $44.5 million. This announced capital raise of around $100 million, which includes $40 million in new equity capital, will reduce debt further and give management headroom to do the odd small value-adding development in its existing portfolio.
"The lack of liquidity has been a major impediment to the potential re-rating of the stock as has Retirement Villages Group's focus on asset values and asset growth rather than cash flows," he said.
The offer range of $2.10 to $2.40 was ahead of where the stock has traded during the past couple of months but was attractive relative to the published net tangible assets of $4.29. Shares closed yesterday at $2.26.
"We are equally encouraged by the introduction of an additional independent director to the board. As a comparison, Ryman trades at around two times NTA and Summerset listed this week at 1.3 times NTA."