There has been a swing in the views of owners, say Bill Hale, a partner at Deloitte, and Jarrod Moyle, a remuneration specialist at Moyle Consulting.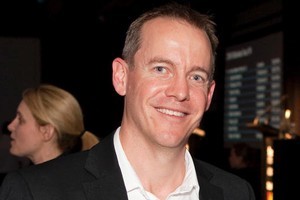 Private business owners looking to sell their enterprises now prefer a gradual sell-down to an outright sale but most lack a formal succession plan to achieve it, according to a survey by Deloitte and Moyle Consulting. The climate of economic uncertainty and restrictions on access to capital has swung business owners away from the outright sale option, it says.
In this tough climate, how will most exiting business owners extricate themselves from their companies?
With a host of baby boomers reaching retirement age there has been a long-held view that a wave of privately owned New Zealand businesses will change hands over the next few years.
However for a range of reasons, such as the uncertainty created by the global recession, restrictions in the local market for available sources of capital and debt funding, and the Canterbury earthquakes, there has been a swing in the views of business owners.
The majority, 60 per cent, now see a gradual or partial sell-down as a more preferred route as it is the most realistic way to maximise value and reduce the risk of transition of ownership.
It is also seen as allowing purchasers to overcome financial constraints and allowing existing owners to progressively transfer out while maintaining some interest.
Many businesses are now looking from within the business at either employees or family members as the likely successors. However, formal succession planning among privately owned businesses is not strong, with only a third having a formal plan.
What is the feeling among business owners about selling at the moment?
There is a strong message from business owners that now is not a good time to sell in order to maximise value. In fact, 82 per cent of business owners feel that now is not a good time to sell.
Conversely this does make it a good time for acquirers to buy.
Owners who are of the opinion that now is a good time to sell seem to think so because their business is successfully established. However we are also seeing personal reasons, such as age and retirement, as a key driver. Business owners who prefer an outright sale should start shaping their business now to maximise price on exit.
How wide do business owners spread their net when they are looking for a new owner to take over the company?
Not that wide unfortunately. While the majority of businesses have identified potential successors, the vast majority use existing contacts to identify their successors. To widen the net, seek assistance from larger networks of advisers, board members, bankers, and the like to identify potential successors.
Why is a well organised remuneration plan for key staff important in all of this?
One element of preparing a business for an ownership transition is having a remuneration policy in place, clearly outlining remuneration, incentive schemes, performance pay and shareholder options, as this can increase buyer options during any sale.
Buyers need to be clear as to how employees are rewarded. Only 40 per cent of business owners have a written remuneration policy. A well thought through remuneration plan could boost the loyalty of key employees, as they could well be the future owners.