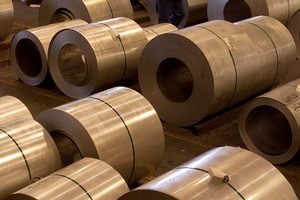 Embattled Bluescope Steel has again hit back at criticism for paying A$3 million ($3.75 million) in cash bonuses to executives, partly a reward for restructuring that led to the sacking of 1000 workers.
The chairman of Australia's biggest steel maker, Graham Kraehe, used the annual report released on Friday to defend the bonuses. The company owns New Zealand Steel which is based at Glenbrook near Waiuku.
Last month, Independent Nick Xenophon exposed the payments, describing them as "obscene" a day after the company reported overseeing a more than A$1 billion loss and the job cuts as it shut down its export business.
Kraehe described the comments made by critics of the bonuses as "ill-informed" in his message to shareholders, two days after the share price closed at a record low 66 cents.
On Friday, Bluescope shares closed at 70.5c.
- AAP