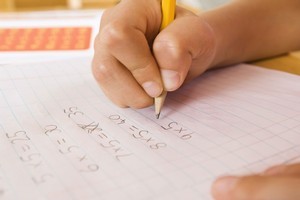 Activity equals success, however what type of activity? If you've read my column over the past three years (you'll find the archive of 60 plus articles in the Herald if you search Debbie Mayo-Smith here in the Herald online), you'll know how important developing a database and working it is for your business.
There's always so much more business waiting for you with your existing customers than you can imagine. This avenue of new business is a far easier route to take than trying to always develop new prospective ones.
However people, from financial planners to real estate agents; from plumbers to account managers; from hair salon owners to business coaches (I think you get my drift), often don't know how to put their activity in perspective to reaching their income goals and sales targets. Plus all the daily interferences like email, meetings, administration take time away from the core activity of producing that income and meeting targets.
Put the new 'in thing' of social media into the mix and there's a real conundrum of how to spend your time achieving your goals.
If a business wants a million dollars in turnover. An insurance broker wants to earn $200,000 next year or a sales person has to reach a $6 million dollar target - what does that actually mean to them in terms of their daily activity?
You can take what might seem an enormous undertaking -that income / sales goal and break it down into a daily (or weekly if you prefer) working plan by spending some time working out your numbers. Knowing your numbers translates into a daily to do list that accomplished, will enable you to achieve, even exceed your targets.
Here's a simple step by step example of how to work out exactly how much time you need to work on sales each day to meet your sales target. It's assuming you've decided to split your activity evenly between new and existing customers.
The numbers within the steps below refer to the step number
What do you think of this exercise?
1. Take your annual Target (let's say it's $200,000)
2. Divide it into your average per sale value (example $5,000).
3. This gives you the number of sales to make in a year to hit target (2/1= 40)
4. Take the number of weeks you'll work this year (45). This gives you the number of sales per week (3 / 4 = .9)
5. Determine what percentage of your sales you want to make from your existing customer base. We'll use 50% (5 / 3 = 20)
6. The remaining percentage of sales will come from finding new customers, let's say cold calling for this example. ( 3 - 5 = 20)
7. Estimate the average time spent per phone call (including preparation time) to prospects (example 5 minutes)
8. Estimate the average number of calls to get one prospect. We'll say 10 calls
9. Estimate the average number of prospect s to make one sale. We'll say 15 prospects
10. The number of prospecting calls you need to make your 20 sales (5) is 3000 ((5 x 8 x 9)
11. Determine the amount of time needed for that by multiplying (7 x 10) and divide by 60 (minutes) 5 (minutes) x 3000 calls / 60 minutes = 250 hours
12. Put that into a daily figure by dividing 11 by the number of working days per year. We'll say 240. So (11 / 12) = one hour and four minutes a day
Repeat this for existing customers
13.Estimated average time spent per customer contact 5 minutes
14. Estimated average number of customer contacts for one new sale is 10 contacts (could be calls, emails)
15.The number of customer calls for 50% (20) sales is (10 x 6) = 200 contacts
16. The time required for the 200 customer contacts (13 x 15 / 60 minutes = 16.67 hours per year
17.Daily time required for existing customer contact (16 / 240 days) = 7 minutes a day
The total daily hours required to meet sales target (12 + 17) 1.04 + 7 = 1 hour 11 minutes a day.
If your estimates are right and you create a routine, you'll know what you need to do to be on track every day of the year.
What do you think?
* Debbie Mayo-Smith is an International Speaker and No#1 bestselling author of 10 books.
Contact Debbie on:
debbie@debbiespeaks.co.nz
http://www.successis.co.nz/books.htm
Linkedin
http://nz.linkedin.com/in/debbiemayosmith
Facebook
http://www.facebook.com/debbie.mayosmith.motivational.speaker