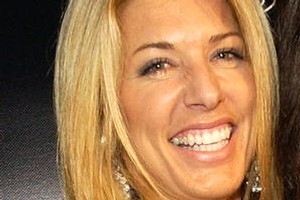 The former wife of a rich-lister is preparing to do battle to make sure she gets her fair share of his estimated $220 million fortune.
Katherine Heatley, who was married to Sky TV founder Craig Heatley, was tight-lipped about matters yesterday.
"I am pursuing my property entitlements," she said.
Craig Heatley was 30th-equal on this year's National Business Review rich list, with an estimated value of $220 million. The 56-year-old is travelling in America and could not be reached for comment.
It is understood that much of what is to be divided up has been put into family trusts, but Craig Heatley owns a Takapuna mansion with a capital valuation of $15.3m, a Bay of Islands retreat with a capital valuation of $10.8m, and a Waitarere Beach bach with a capital valuation of $600,000.
Katherine Heatley is a director of a company that owns a home in Takapuna with a capital valuation of $1m but she is living in a rental property in Herne Bay.
With so much at stake, it's not surprising both Heatleys have brought in the big-guns. Two elite divorce lawyers, both Queen's Counsels, are going head-to-head. In his corner, Anne Hinton, and in hers, Deborah Hollings.
Auckland Faculty of Law associate professor Bill Hodge said Hollings and Hinton were the "creme de la creme" of relationship property lawyers.
"They're both QCs because they deserve to be. You get good lawyers when there's a lot a stake - and they're good lawyers," said Hodge.
Katherine Heatley, 50, is a co-founder of "babes on boards", a group of women who participate in the sport of stand-up paddle boarding. She is also known for her charity work and has cycled 900km across South Africa to raise money for melanoma research.
According to the National Business Review, Craig Heatley was the publication's youngest rich lister in 1986 at the age of 31.
He is also one of our few true "jet-setting millionaires" after joining forces with fellow rich lister Trevor Farmer to buy a $30 million Bombardier plane.
He sold his stake in Sky TV eight years ago but holds a stake in Woosh Wireless and a 106ha waterfront development in Whangarei.
He is a keen golfer and has chaired the US Masters Press Committee.