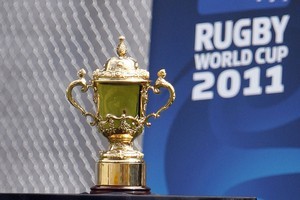 The Rugby World Cup will provide a much-needed boost for the flagging tourism industry, the Ministry of Economic Development says.
The Tourism Industry Monitor, an online business survey, showed almost half of all respondents expected demand to improve in next three months compared to the same period last year.
The business confidence index, based on firms' expectations of profitability, was 131 - the highest since it began in June 2009.
"Hopefully the World Cup will be a shot in the arm for the industry which has faced such a tough time this year,'' the ministry's tourism research and evaluation manager Peter Ellis said.
"Many tourism operators also appear less concerned about the negative impacts of events like the Christchurch earthquake than was the case a few months ago.''
The ministry said concerns about the impact of the Canterbury quakes, international incidents such as the Japan tsunami, and the downturn in international markets had all dropped since the May monitor.
- NZPA