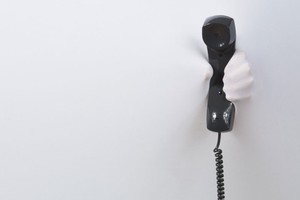 In the space of a fortnight, Rupert Murdoch's fortress has come under such sustained assault that its future seems imperilled. Public fury over a phone hacking scandal in Britain has spread to the United States and the families of 9/11 victims. Desperate measures to contain damage have included the closure of Britain's largest selling newspaper, the tabloid News of the World, and dumping plans for a lucrative satellite television network buyout.
Unravelling quickly, at least in the UK, is the network of connections between media barons, leading politicians and the police. It has been a bewildering two weeks during which the world's most influential newsman has been the news. Here is a "who's who" guide to the hacking scandal.
A Australian assets in Rupert Murdoch's global empire are reviewing all payments made to contributors since 2008 to ensure they were legitimate. News Ltd runs more than 100 papers and websites in Australia, where Murdoch started his relentless career 60 years ago. News Ltd's boss, John Hartigan wrote in an e-mail to staff it was "offensive" to link his firm to the UK scandal, saying there was no reason to believe anyone in Australia had broken the law.
B Flame-haired Rebekah Brooks was chief executive of News International, the UK arm of News Corp, but resigned last night. As Rebekah Wade, the former newsroom secretary was just 32 when she became editor of News of the World in 2000 and began to name and shame alleged sex offenders. Her career trajectory risked burnout as police inquiries widened, but she retained Murdoch's staunch support. Asked in London last weekend what his priority was, he smiled, gestured to Brooks and said: "This one."
C Andy Coulson was a 35-year-old showbiz writer with the Sun when he succeeded Brooks as editor of the News of the World in 2003. He resigned in 2007, taking the heat when the phone hacking scandal erupted. Coulson became Prime Minister David Cameron's spokesman but quit in January as the scandal intensified. Last week, Coulson was arrested over hacking and corruption allegations.
D Thirteen-year-old Amanda "Milly" Dowler was abducted and murdered on her way home from school in March 2002. Two weeks ago it was revealed that messages in her voicemail - potential evidence - had been allegedly deleted by News of the World journalists, freeing space for more messages, and more eavesdropping. The deletions convinced family the teenager was alive - and caused revulsion when the ghoulish behaviour was exposed.
E Entertainment features prominently in this saga, but in an unexpected way. Between November 2005 and 2010, senior London police officers met News International newspaper editors 36 times. Some of these meetings involved dining, and covered the period when the police decided little would be achieved by extending their investigation.
F Fake sheikh Mazher Mahmood often led the News of the World with his stings, dressing up as a wealthy Arab to expose his targets. He was dubbed "Britain's most notorious undercover reporter", and defunct tabloid boasted that Mahmood brought more than 250 criminals to justice. He made some ruinous errors too, such as the costly claim that Victoria Beckham was the target of a kidnap plot.
G Actor Hugh Grant secretly recorded former News of the World journalist Paul McMullan saying that senior editors at the tabloid sanctioned hacking. Grant's view is that politicians were fearful the papers would splash embarrassing details about the private life of anyone who stood up to them. "This is a protection racket, and it should not be called anything else."
H Hacking phones has been a rich source of tabloid fodder for years. Messages left by friends, family or lovers provide illicit leads to affairs, secret relationships, rows, new jobs and even grief. Not to be confused with blagging, the practice of conning information out of naive bank staff, telecom workers or legal secretaries. "Blaggers" sometimes pretend to be in the building: "Hi, this is Jerry from audit."
I Intercepted messages on Prince William's phone helped expose the hacking scandal, after the Prince became suspicious over a story about a knee injury. After royal aides went to the police, detectives told them to work as usual while they investigated. A News of the World report in April 2006 about how Prince Harry's then girlfriend was upset over his visit to a strip club - "Chelsy Tears Strip Off Harry!" - quoted, verbatim, a voice mail Prince Harry received from his brother teasing him about his predicament.
J Journalist Nick Davies of the Guardian broke the Milly Dowler story that destroyed the 168-year-old News of the World and sent the Murdoch empire into a plunge from which it is struggling to escape. Davies, who spent years investigating phone hacking claims in the face of police indifference and ridicule from rivals, said: "It's a great story about the abuse of power. That's what all journalists want to expose, isn't it? The abuse of power."
K Kelly Hoppen, an interior designer and stepmother to actor Sienna Miller, is among those preparing legal action against the News of the World and one of its feature writers for "accessing or attempting to access her voicemail messages between June 2009 and March 2010". Details of the case remain restricted but the Guardian has reported that a senior News International executive claimed the reporter phoned Hoppen's number for legitimate reasons and accidentally accessed her voicemail when the keys on his phone got stuck.
L Les Hinton, chief executive of Dow Jones and former News International executive chairman, told MPs in 2007 that any problem with phone hacking was limited to the one already well-publicised case. A wide-ranging review uncovered no new evidence, the long-serving Murdoch lieutenant insisted. Police have now gathered material suggesting it went further, and a report by MPs considers it "inconceivable" that managers at the paper did not know about the practice.
M Rupert Murdoch, at 80, faces the gravest crisis of an extraordinary career - but no one can say for certain that he won't survive it. The "Dirty Digger", chairman and controlling shareholder of News Corp, is the world's most influential media magnate and knows how to escape from tight spots. Last year he was ranked the 13th most powerful person in the world in a list compiled by the business magazine Forbes. Thought to be worth around US$6.3 billion ($7.5 billion), he is ranked the 117th wealthiest person in the world.
N News Corporation is Rupert Murdoch's now embattled global empire. Its assets include Fox News, the Wall Street Journal, the New York Post and the 20th Century Fox film studio. Its UK media arm is News International, which some analysts suspect may be severed if the mighty parent company is at risk - not entirely out of the question in a week when its value fell 15 per cent and legal threats surfaced from US stockholders.
O "Olympic flame" was a nickname of disgraced former News of the World journalist Clive Goodman, the paper's one-time royal editor, because he seldom went out, preferring to gather stories from an office phone, using his contact book or "other methods." He churned out front page scoops for the paper, and was once described by a Buckingham Palace spin doctor, Mark Bolland, as a "dangerous man." Goodman, 53, was jailed for four months in 2007 for hacking, and re-arrested last week over allegations he bribed police officers for information.
P Private investigator Glenn Mulcaire made 100,000 ($198,940) a year working on behalf of the News of the World. Officially he was providing "research and information services", but in reality, the 40-year-old father of five was giving the newspaper mobile phone details of the rich, powerful and famous. He was eventually arrested and jailed for six months after being caught with Goodman. Outside his eavesdropping activities, Mulcaire once played soccer for AFC Wimbledon.
Q Questions in the last crosswords published in the News of the World slipped passed the efforts of executives who allegedly tried to "ensure there were no libels or any hidden mocking messages of the chief executive" in the final edition. Upset and freshly out of work, the crossword compilers hid clues ridiculing Rebekah Brooks, with words such "Brook," "stink," "catastrophe," and "digital protection." Answers included "stench," "racket," and "tart."
R Revenge may have been behind former Prime Minister Gordon Brown's tirade against Murdoch's UK papers. Unbowed after the Sun dealt to his claim that the tabloid hacked his young son's medical records, Brown went further, accusing News International of conspiring with the "criminal underworld". Before the last election, Murdoch papers threw their support behind Brown's Liberal opponent, David Cameron. The former Labour leader's rant may have been his payback.
S Actress Sienna Miller was a natural tabloid target, partly because of her on-off relationship with fellow actor Jude Law. But she was also a News of the World hacking target and could not understand how private information was ending up in the paper. In June she was awarded 100,000 and an apology, becoming the first celebrity to settle a claim with the paper.
T Neville Thurlbeck is among the senior former News of the World staff being investigated in the reinvigorated hacking inquiry. The newspaper's chief reporter, who was arrested in April, was behind some of the tabloid's biggest stories, including lurid revelations about former Formula One boss Max Mosley's private life which resulted in the weekly being sued.
U Underlings may have let down James Murdoch - Rupert's son and heir apparent - by encouraging him to believe that when he took control of News International in December 2007 that the hacking scandal had been dealt with. Murdoch signed cheques for out-of-court hacking settlements but says he wasn't, until recently, in the picture about the full extent of wrongdoing at company's rogue newspaper. One side effect of the scandal is that his dynastic succession path may be blocked.
V Hacking scandal victims run into the thousands but few have yet been contacted by police. Detectives have 11,000 pages of evidence, including 3870 names, 5000 landline telephone numbers and 4000 mobile numbers, but only 170 people had been told they might have been victims. Public figures, celebrities, members of the royal family and, most notoriously, families of murder victims and British soldiers killed fighting in Iraq and Afghanistan, are among the alleged tally.
W Tom Watson is a British Labour MP who has been on the phone-hacking scandal for two years. He believes politicians were "scared of the Rebekah Brookses of this world" because "the barons of the media, with their red-topped assassins, are the biggest beasts in the modern jungle. Prime ministers quail before them, and that is how they like it. We are afraid."
X Xuzhou in China is the birthplace of Wendi Deng, third wife of Rupert Murdoch and mother of his two youngest children, Chloe and Grace. Deng, 42, is reported to have sparked her husband's interest in exercise - the aging tycoon has been seen power-walking in London this week with a personal trainer. Smart and ambitious, Deng could be a major player in a reconstructed News Corp.
Y Assistant Police Commissioner John Yates met News International editors five times and ruled out an inquiry in 2009. However he now has "extreme regrets" about his decision. Yates may not survive the scandal. The woman running the new inquiry, Deputy Assistant Commissioner Sue Akers, told MPs: " I guarantee it will be a thorough inquiry. "
Z Lawyer Kevin Zeese is acting for a US group, ProtectOurElections.org, which has written to the Security and Exchanges Commission and the FBI calling for investigations into possible breaches of the Foreign Corrupt Practices Act. It is a crime for any American-linked company to bribe foreign officials to obtain or keep business.
- Agencies