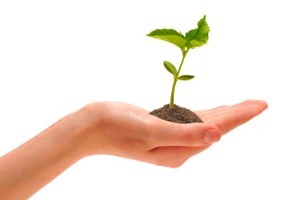 Hands up if you know what your KiwiSaver money is invested in? Even I couldn't tell you exactly this week, although I know the percentage in growth assets.
Many Kiwis, especially those who were automatically enrolled in default funds, simply don't know. Some don't even realise that they may have "shares" in their portfolios, because they don't recognise the word "equities", or they've simply not looked.
Most KiwiSavers invest in a conservative, balanced or growth fund. Once you know what type of fund you're in and what it invests in, you may want to change.
Of Tower KiwiSaver customers, for example, who subsequently speak to staff to find out more about their KiwiSaver options, 60 per cent move to the balanced fund, 20 per cent to growth funds and 20 per cent stay where they are, says Tower's chief executive of investments Sam Stubbs.
My fear is that someone reads this article, realises they have shares in their fund and freaks out.
I'd prefer they educate themselves, then make a decision.
So what's inside your KiwiSaver? I've chosen three funds: one conservative, one balanced, and one growth to look at what they contain.
Conservative fund:
About half of ASB's KiwiSaver clients are invested in the conservative fund. That's because people who don't make a fund choice are given the conservative option automatically.
You'd think that conservative funds were invested in an account much like a high-interest long-term savings account. They're not.
The ASB KiwiSaver conservative fund, for example, has 20 per cent shares, 55 per cent "fixed interest", meaning bonds, and 25 per cent cash.
Even the cash isn't sitting in a regular bank account. It's invested in the ANZ 90 Day Bank Bill Index. Bank bills are investments you buy at a discount to their face value, which is paid on maturity.
Then there is "fixed interest" (bond) investments. There's not sufficient room to describe these fully here, but the money is loaned to governments and big companies, which pay a fixed interest rate. If you want to know more, Google the words "what is a bond" and you'll find some good explanations.
The shares are in this fund to help it grow over time. Because the ASB's conservative fund is a default fund, the government requires it to have between 15 per cent and 25 per cent growth assets in it, which means the money can't just be invested in an ASB Fastsaver account or similar.
Some fund managers choose individual shares for the KiwiSaver portfolios, which they believe will beat average returns. ASB's conservative fund shareholdings are "index trackers", which means they match the shares in the NZX-50 (the top 50 New Zealand listed companies) and other international indexes. This approach is often viewed as being safer than trying to pick winners and it costs less to manage.
Balanced fund:
Tower's balanced fund has a bit of everything in it: cash, fixed interest, shares and property. It's meant to be a steady-as-she-goes medium-growth investment.
It's for the people who can't sleep at night worrying about sharemarkets, yet realise they want their money to at least keep pace with inflation and grow a bit. At April 30, 2011, the Tower balanced fund had roughly 44 per cent cash and fixed interest, 13 per cent property, and 43 per cent shares.
The big difference between this balanced fund and a conservative fund is the introduction of commercial property as an investment and the decrease in cash/fixed interest relative to the share percentage.
It is designed to cope with any big unexpected upheavals in financial markets such as the global financial crisis. The selection of shares in the balanced fund is the same as Tower's growth fund, there are just more of them, says Stubbs. The biggest holdings are Telecom, Contact Energy and Fletcher Building. None makes up more than 1.5 per cent of anyone's KiwiSaver.
Tower's objective for the fund is to exceed the Consumer Price Index by 6 per cent a year before tax and fees over five years. The last bit is important.
Typically, says Stubbs, most providers would expect their balanced funds to return 2-3 per cent more per year over a five-year period than their conservative funds.
Tower's biggest fund is its conservative fund. But that's because Tower is a default provider.
Growth fund:
Not all growth funds are 100 per cent invested in shares and property. Most still have some fixed interest, and even cash in them.
The only cash in the Fisher Funds growth fund, however, is cash that has come in as part of investors' regular investments and is waiting to be invested. The remainder is invested in Australasian and world shares, ranging from household names such as Pumpkin Patch and Ryman Healthcare to international companies such as China Automation Group, which provides industrial safety control systems in China.
Investors should know what the top 10 or so companies are in their KiwiSaver equity investments, says Carmel Fisher, Fisher Funds' chief executive. But the really interesting breakdown is the split between growth assets (shares and property) and income assets.
The greater the percentage of cash and fixed interest in a fund, the slower it is going to grow over time.There are going to be some very disappointed investors in a few years' time, says Fisher, because their expectations don't match the type of fund they have invested in. "If they are thinking their KiwiSaver balance is going to double in the next five years in fixed interest, they are going to be sorely disappointed."
KiwiSavers will get to know more about their funds over time. Australian savers' knowledge of their super funds and investing in general has risen over time as their balances have.
Tower's Sam Stubbs hopes that changes to the New Zealand Securities Act due in Parliament this year will help investors understand "what's in the black box" of their KiwiSaver funds.
Among other things reporting requirements are expected to be standardised.
Tower is currently introducing new "key information documents" that comply with an international standard called UCITS4. These standardised reports will show people at a glance:
* What their money is invested in
* How the fund has performed over time and
* What they are being charged.
Under the current system it is all too easy for KiwiSaver providers to fudge the numbers and only show the good news in the report, says Stubbs.