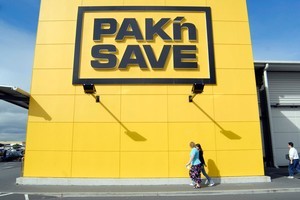 DNZ Property Fund, which is trying to convince Argosy Property Trust's unit holders to back a merger, will spend $40.7 million on three Foodstuffs supermarkets in the North Island.

The property investor has signed up Foodstuffs members as long-term tenants for the Miramar New World in Wellington, the Napier New World, and New Plymouth Pak-n-save. The 18-year leases include fixed annual increases with market reviews every five years, and beat the typical nine-to-12-year lease, chief executive Paul Duffy said.
"The 18-year lease with fixed increases is attractive," and secures long-term income for shareholders, Duffy said.
"They're good quality properties" that fit DNZ's strategy, he said.
In May, DNZ beat its prospectus earnings guidance by almost 1 cent a share, and managed to raise a gross $72.2 million from asset sales in the 12 months ended March 31.
hat left back debt at $252.9 million, below the forecast $280 million.
The shares were unchanged at $1.30 in trading today, and have climbed 9.2 per cent this year.
The deal, which settles on September 20, will be funded through DNZ's existing asset sale programme.
Duffy said the commercial property market was still cautious after going through a downturn over the past few years when values were slashed during the global financial crisis.
Foodstuffs NZ, the national supermarket cooperative of local owners and operators, put the offer to market, and DNZ successfully negotiated the deal, Duffy said.
DNZ is hoping unit holders in rival Argosy will dump its OnePath-controlled manager, and agree to a merger of the property investors where DNZ will manage the internalisation of Argosy's management.