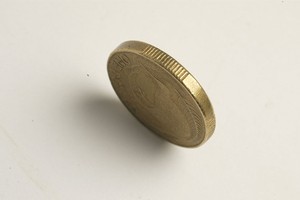 The New Zealand dollar dropped half a US cent against the greenback after a 5.5 magnitude earthquake stuck Christchurch, followed by a 4.4 magnitude aftershock.
The kiwi dollar dropped to 81.44 US cents from 82.11 cent immediately before the 1 p.m. earthquake, and was recently trading at 81.51 cents. The currency fell 30 basis points again the Australian dollar to last trade 77.85 cents, and slipped 50 basis points on the trade weighted index to 70.47.
The drop in the currency "was all on the back of the earthquake", said Tim Kelleher, head of institutional FX sales New Zealand at ASB Institutional. "You've got to say that any perceived upside from the Christchurch rebuild has been pushed back now, with Bollard likely to hold back on when he will lift rates, possibly well into next year," he said.
The drop comes after the Reserve Bank last week delivered a more optimistic outlook on the New Zealand economy as part of the June Monetary Policy Statement, prompting markets to bring forward the timing of the next Official Cash Rate hike to December this year from March 2012.
Kelleher said the fall in the currency was exaggerated by market positioning, with traders scrambling to cover their long positions on the kiwi dollar.
He said the market seemed to have ignored the cautious tone underlying the Reserve Bank's MPS.
A long position is a bet an asset will gain in value.