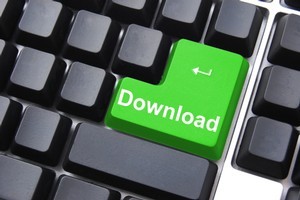 The Government will not revisit a controversial law that allows internet providers to disconnect users for alleged copyright infringements, despite a UN report that said internet access was a human right.
In a recent report on internet freedoms, UN special rapporteur Frank La Rue said he was "alarmed by proposals to disconnect users from internet access if they violate intellectual property rights".
That included laws that would introduce a graduated response, whereby a series of penalties could lead to the suspension of internet services.
New Zealand recently passed legislation that would allow internet service providers (ISPs) to send up to three infringement notices to alleged copyright infringers.
The Copyright (Infringing File Sharing) Amendment Act also includes a provision that would allow copyright holders to apply to a court for suspension of internet services, but that would not come into force unless the Government considered the warning system was ineffective.
Green MP Gareth Hughes, who put forward a defeated amendment to the law that would have removed the right to disconnect users, said today that the rapporteur's report "should be a wake-up call for the Government".
"They need to heed his call that internet access is a human right and ensure they will not enact internet termination."
Mr Hughes said the legislation was "wildly unpopular", disproportionate and would not work.
Justice Minister Simon Power today said he had not put in a great deal of thought about whether internet access was a human right, but added he was "very satisfied" with the legislation and had no intention to revisit it.
"The legislation that we passed a number of weeks ago now was thoroughly consulted over a two-year period.
"I'm confident that it's been through just about every test and every forum it could have been to get where it is today."
He pointed out that the disconnection provisions would only be introduced by regulation if the warning regime did not operate as it was supposed to.
"It's a complex area of law, it is finely balanced and it is not easy, but I think we've come to an arrangement which is satisfactory to both rights holders and ISPs."
- NZPA