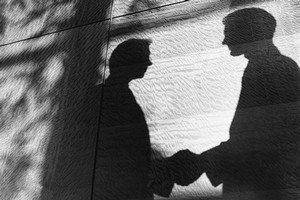 A rapidly growing Australasian business consultancy franchisor, which strives to "throw a lifeline" to struggling businesses, plans to expand to every New Zealand city and major regional town
Thexton Armstrong, associated with former New Zealand beverage industry leader,
David Thexton, has already established five New Zealand franchised offices - in Auckland, Christchurch and Wellington.
The company, which provides comprehensive, holistic, business diagnosis and advisory services, has 23 offices in Australia and is aggressively expanding operations there.
Thexton owned Rio Beverages, a company he took to a turnover of $100 million, before selling to Coca Cola Amatil in 2002.
He has been successful by taking advantage of a post Global Financial Crisis (GFC) lack of sophisticated business survival skills among small and medium-sized enterprises. Also, a high demand from business executives, owners and professionals seeking to run their own consultancies.
"Our franchisees are mainly a GFC product, having left high-pressure positions as salaried senior executives, or business owners, seeking more lucrative alternative careers," Thexton says.
Thexton Armstrong's franchised offices in Australia are in Brisbane, Gold Coast, Sydney, Melbourne, Perth, Adelaide, Newcastle, and Wollongong.
"Our goal is to provide practical long-term assistance to business proprietors throughout New Zealand who are struggling to maintain profitability or to survive in today's difficult economic environment," Thexton says.
"We believe there are numerous New Zealanders with business talent who could be potential Thexton Armstrong franchisees and who could help us to achieve our goal of becoming the largest operator of our kind in Australasia.
" New Zealand is under economic stress due to the GFC and the Christchurch earthquake tragedy and we want to help businesses to overcome their difficulties with a proven system that is unlike any other in the market."
The Thexton Armstrong system uses sophisticated, specifically developed software that identifies where businesses are losing profit. Business owners are then provided with solutions and on-going guidance on how to regain profits and rebuild value and viability.
"While some business people have weathered the GFC financial storm, many have not and they lack the knowledge to identify where their profits are going and how to re-establish viability."
Thexton says many SME businesses were launched by talented entrepreneurs who, although good at their trade or profession, had no formal training in how to run a successful business.
"The Thexton Armstrong Business Success Programme in combination with a trained franchisee consultant provides the skills, tools and resources required to make a success of the owner's business rather than face decline, mediocrity or failure," he says.
"We see great potential in the New Zealand market and our existing franchised offices are experiencing strong demand. We are also interested in talking to New Zealanders who may be interested in starting a franchise in Australia."
Thexton Armstrong conducts on-line "webinars" for prospective franchisees and more information can be gained from the company's website www.thextonarmstrong.com.au or by emailing wayne@thextonarmstrong.com.au