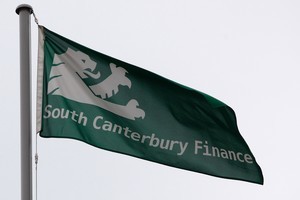 The South Canterbury Finance assets sale has gathered pace, but there are other big businesses on the block and several situations attracting investor interest.
The failed finance company's helicopter business has been sold to Canadian Helicopters Group - Canada's biggest helicopter group - for $160 million. And last week, SCF's receivers entered a conditional agreement for the sale of the 79.7 per cent shareholding in Scales Corp to NZ investment firm Direct Capital for $44 million.
Parts of SCF's loan book are up for sale. The receivers have reached an agreement with four other shareholders in Dairy Holdings to jointly market a combined 62.5 per cent shareholding in the company, which owns and operates 58 South Island dairy farms and is responsible for 1.5 per cent of NZ's dairy production.
Then there is the devolution of investment company Guinness Peat Group (GPG). GPG has embarked on realisation strategy to return capital to shareholders, which could leave it owning just its British thread-making business Coats.
GPG's NZ assets include a 35 per cent stake in insurance company Tower (worth around $173 million at today's prices), a 65 per cent stake in fruit and produce company Turners and Growers ($135 million) and a 19.4 per cent stake in car auction company Turners Auctions ($7.3 million). REDGroup's book retailing operation is also on the market. REDGroup's voluntary administrator, Ferrier Hogdson, is progressively selling off stores but 62 Whitcoulls and five Borders stores remain.
For a look into the future, NZX wheeled out six possible flotation candidates at an investor day presentation in March. The participants were , vehicle tracking company Imarda, baby buggy maker Phil & Teds, campervan rental company Jucy, pet care company Masterpet, jetpack maker Martin Aircraft Co and trans- Tasman printer Opus Print Group.