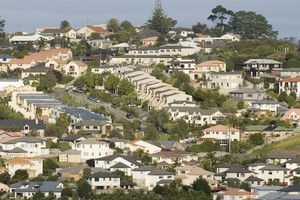 Lower interest rates and flatter house prices are said to be contributing to housing affordability.
Latest statistics from the Roost Home Loan Affordability report show affordability has improved in 21 out of 24 areas.
Bernard Hickey from interest.co.nz, which issues the Roost report, said affordability was deteriorating in Central Auckland, Tauranga and Kapiti Coast.
He said the banks had become a lot more competitive in the past two to three months to increase their lending.
"Some banks are now offering 90 per cent and 95 per cent home loans, some are offering discounts on legal fees and establishment fees, and there certainly seems to have been a loosening of credit standards," he said.
Bernard Hickey said people should make the most of affordable houses in the provinces.
- NEWSTALK ZB