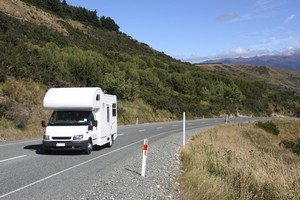 An investment company owned by two Havelock North men has taken a cornerstone holding in Tourism Holdings and made a partial takeover offer that would give them control of New Zealand's biggest campervan rental firm.
Ballylinch LP has acquired 19.1 per cent of Tourism Holdings from U.S. funds Sterling Grace Capital Management, Field Nominees, John Grace and Sterling Grace International for $17.2 million.
John Grace is also the sole director of Ballylinch, whose owner is listed as Scanhard Trustee, owned by John Orton and Jonathan Heaphy of Havelock North.
Ballylinch is offering 67.5 cents a share for as much as 40.85 per cent of the shares, which would bring its holding to about 60 per cent.
The offer is conditional on gaining a controlling stake of at least 50 per cent. Shares of Tourism Holdings last traded at 60 cents and have tumbled 22 per cent this year.
"The offer will provide Ballylinch with the ability to further invest in THL," Grace said in the statement.
"I have been a supporter of THL for many years and in these difficult times believe that a company as important as THL in an industry that is as important to New Zealand should have a stable cornerstone shareholder."
He said he expects the offer to be "very well supported by both large and small shareholders."
Brokerage fees will be paid by the acquirer.
Major shareholders of Tourism Holdings include the Accident Compensation Corporation.