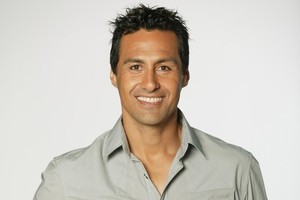 TV's Good Morning programme will cease filming at its Lower Hutt studios from the end of this year, with up to 12 full time production staff losing their jobs.
TVNZ Chief Executive Rick Ellis said a new programme, which would be would filmed at its Auckland television centre, would be launched in 2012 to replace the show.
"We want to build the show from its current strong base to make it even more attractive to audiences and advertisers," Ellis said.
The move signals the beginning of the end of TVNZ's ownership of Avalon studio with the company looking to lease the studio to third parties from December 2011, when Good Morning shifts out, before selling in 2013, when contracts with current customers, such as Lotto, come up for renewal, he said.
Up to 12 full time equivalent positions and a number of contract positions could be lost as a result of the move, but some may take up positions in Auckland, he said.
Further redundancies were possible in 2013 depending on the future use of the studio.
TVNZ spokeswoman Megan Richards said that no decision had been made on whether Good Morning's presenters would be offered positions in the new show.
Ellis said the Good Morning team had done an outstanding job out of Avalon but the need for a large studio facilities for local television production had decreased.
The Avalon Studios complex and 10-storey office tower became a Hutt Valley landmark after opening in 1975 as New Zealand's first custom-built television centre.
TVNZ's move to Auckland began in 1980, when its news service went north.
The broadcaster had already sold the tower block and land where the studios are located in 2003, so the sale will only cover the remaining four purpose-built television studios and high definition control room, along with set design and build workshops, wardrobe, make-up and green rooms.
Lower Hutt Mayor Ray Wallace said the move was disappointing and said his thoughts were with the people who were told they could lose their jobs.
"It is disappointing to hear that TVNZ has decided to move their operations from Avalon Studios but I understand the economic reality of their decision," Wallace said.
He said he hoped third parties would be attracted to the studio.
"Avalon Studios remains a top-quality facility. When TVNZ move on, there may be opportunity for us to attract local and international film crews to the site which will be great for our city," he said.
The TVNZ archive based at Avalon would not be impacted by the changes.
- NZPA / BusinessDesk