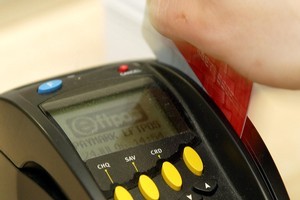 I wince every time I spend money overseas. The banks have got you by the proverbials, no matter how you choose to obtain foreign currency and spend it.
Even if you're exchanging New Zealand cash for local money, you'll get hit with minimum fees and a hefty "margin".
That's the difference between the rate the bank sells the foreign currency to you and how much it pays to buy currency.
I decided in advance of my next overseas trip to fill in the blanks so that I knew for sure next time the cheapest way to obtain foreign currency or spend overseas.
Was it in cash, by credit card or using a nifty reloadable travel money card?
The answer turned out to be that you're got, whichever way you turn.
The options are:
* Take foreign cash with you.
* Take New Zealand dollars and exchange them overseas.
* Withdraw money on your Eftpos card in ATMs that show the Cirrus or Plus logo.
* Spend on your credit card.
* Use a Visa or MasterCard debit card.
* Take a pre-paid reloadable travel card with you.
All of the options come with margins and fees.
If, for example, you'd gone into a Westpac branch on Tuesday morning of this week before the Christchurch earthquake with a United States dollar travellers cheque you would have been given US77.44c for every dollar, but US80.54c for cash.
If you'd wanted to buy US cash, you'd be given just US75.39c for every New Zealand dollar you exchanged.
Exchange rates vary between the various banks and foreign exchange providers.
For example, at Travelex on Tuesday, the rate for US dollars ordered online, and picked up at a branch, was US74.8c to the New Zealand dollar, which on the surface was lower than Westpac's rate.
The fees altered the outcome, however.
With fees taken into account I would have received US$746.36 in the hand from Westpac for $1000 NZ. For "fee-free" currency ordered online at least 48 hours from Travelex I would have received US$748.
To complicate matters I found that the Travelex rate at Auckland Airport was marginally less favourable at US74.1c, and the fee of $6.90 (discounted for February) would bring the total down to US$736.
Just when I thought I'd discovered a great deal with Travelex, I found out that buying cash online using your credit card incurs a cash advance fee and interest on the purchase from day one.
But you might be able to book your currency online using your credit card and pay by other means when you pick up. When doing your travel money investigations beware that banks do their calculations differently.
I went on ASB's website and used the foreign exchange converter. It appeared I would receive US$745.80, which seemed quite good.
Then I spotted that the ASB had added the fee to the $1000 rather than taking it off the currency I received, which meant I was paying $1008.91 and not comparing like for like. Sneaky.
Travellers' cheques still exist, but are being replaced by pre-paid reloadable travel cards such as Kiwibank's Loaded for Travel card and ANZ's Travel Card.
Most banks provide them as well as other providers such as American Express and Travelex.
You load them with cash before you leave, and spend on them like you would a credit card.
You lock in the exchange rate on the day you load the card, which appeals to some people because they don't like volatility.
Another advantage of the pre-paid travel card is that at worst, thieves can only get out the amount of money on the card, not access your revolving credit account or Visa limit as they might be able to with an Eftpos or credit card.
My first impression of these cards was that they are costly.
With Kiwibank's Loaded for Travel, for example, you'll pay an initial fee of $12, which includes the first load, then reload fees of $10, ATM withdrawal fees of $6 and other fees such as disputed transaction $15, and ATM balance inquiry fee.
There is also a $15 manual card closure with refund fee.
If you come home and leave your card inactive, you'll pay a monthly fee after 12 months of non-use, although you could buy a packet of chewing gum with it once a year to avoid this.
I have to say that I wasn't particularly sold on the idea, but Kiwibank's market manager for reloadable cards, Hadley Vaughan, pointed out some good reasons to have a reloadable card.
For one, banks make a similar amount of money from the margins on both credit cards and reloadable cards.
Credit card spending, however, attracted a further currency conversion fee of up to 3.50 per cent, compared with an effective rate of 1 per cent if you are loading $1000 at a time to your reloadable card.
That means you'll pay up to $25 more for a $1000 spend on your credit card, compared with spending on the Loaded for Travel card, which incidentally has a Visa logo on it and can be used at the same merchants.
Another advantage Vaughan pointed out is that you get two copies of the Loaded for Travel card, which means you can leave one in the hotel safe or elsewhere in case the one you are carrying is lost or stolen.
You can also leave a "substitute" card with someone at home to load more money on to should you need it. Such cards can only be used for deposits, not withdrawals.
If you can avoid most of the fees, reloadable cards are cheaper than some other methods of obtaining foreign currency.
Another good reason to have one, as Kiwibank pointed out, is for spreading your risk.
If you have one of these cards, a credit card and some cash, you'll always have money to spend if something goes wrong. If one doesn't work, then another might.
Using Eftpos cards for cash withdrawals is more expensive than reloadable travel cards.
If I was to withdraw that $1000 on an ASB Eftpos card in Australia, for example, I would pay an ATM fee of $5 plus 1.3 per cent overseas fee on the withdrawal, which adds up to 1.8 per cent.
Not all Australian ATM machines will let you take that much out in one go, points out Peter Arnold, financial analyst at Canstar Cannex, and some may have more expensive fees.
I realised when doing this exercise that it is sometimes cheaper to spend on a credit card overseas than to withdraw cash.
For example, if I was nearing the end of my holiday I'd still pay $5 plus 1.3 per cent to withdraw cash in Australia, but a service margin of 2.1 per cent on the Visa transaction, which would actually be cheaper. There is also the marginal value of rewards points earned on that spending as well.
Another option is to load your credit card and withdraw the cash overseas in local currency. Don't! At least don't without checking with your card provider. Most charge such withdrawals as cash advances, even if your account is in credit.
If you're travelling to Australia it's worth also checking out the smaller Bureau de Change offices in the major cities as well as Australia Post, which provides commission-free exchanges, says Arnold.
You also need to consider how you will transfer left-over cash back into New Zealand dollars.
I personally put it aside for next time, or swap it with friends and family who are heading overseas.
Another interesting option is to pay $5 in advance at a Travelex bureau, which allows you to cash your leftover money in on your return without paying any fees.
If, however, you come back with no cash in your wallet you'll regret having paid the $5.
The regular rate at a Travelex bureau is $7.50 up to NZ$500 and 1.5 per cent over that. Westpac, on the other hand, charges a standard 1 per cent, with a minimum of $6.
My own conclusion is that I'm going to consider getting a pre-paid reloadable travel money card next time I travel, but be very careful when I use it to avoid unnecessary fees.