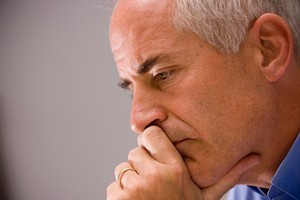 New Zealand's largest businesses have pledged their support for the recovery effort and rebuild of devastated Christchurch.
Prime Minister John Key and Finance Minister Bill English joined a meeting of BusinessNZ's Major Companies Group, which included about 50 chief executives either in Auckland or joining by telephone from around the country.
The main agenda item was the opportunity to contribute to the relief effort.
BusinessNZ chief executive Phil O'Reilly said the commitment to Canterbury was overwhelming.
Discussions included supply chains, getting the port up and running, looking after employees and customers, water, wastewater, schools and the importance of a return of confidence. "These kind of really complex interreactions between public and private infrastructure and the things that impact both of them, like water and wastewater," O'Reilly said.
A number of sub-committees were set up looking at issues including food, temporary infrastructure, housing and water.
"It's about co-ordination between government [and] private sector and then between different private sector players just in order to make sure that things happen swiftly, efficiently and once."
The work of the committees would start over the next few days and continue for several months, O'Reilly said.
Andrew Ferrier, chairman of the meeting and chief executive of Fonterra, said every chief executive present was intent on seeing how they could help the people of Christchurch get back on their feet.
"It was a fantastic example of New Zealand Inc pulling together," Ferrier said.
One company said they had a bore in Christchurch that had been tested and was clean. "We've got tankers running down to Timaru to pick up water so there's got to be more efficient ways where we get tankers to bores in the area and use that to supply citizens," Ferrier said.
"Multiply that by probably 10 in all sorts of different work streams, you will see companies very quickly finding ways to augment what they're already doing."
The outcome of the meeting would start having an effect within the next few days.
Speaking before the meeting, Auckland Airport chief executive Simon Moutter said some companies would focus more on assisting with the clean-up and rescue effort, and others on helping mitigate the economic impact.
Auckland Airport had a role in both camps. "From the minute it happened we had our emergency operating centres in action, we manage all of the displaced flights and people, we've had first aid teams here because you get a lot of injured people," Moutter said.
"We've been working with Auckland Council on billeting programmes, we're organising buses to get them to billets and halls, we've had piles of bedding brought in from local marae to accommodate people even in the terminals."
Auckland Airport sent several staff to Christchurch International Airport to provide assistance and relief after the earthquake in September.
"We've offered that again," Moutter said. "I spoke to Jim [Boult], the chief executive of Christchurch Airport, and he said we expect to call by the end of the week to get some of our folk down there to give a hand. We have skills and capability and let's get them put to work to assist."
The biggest way the company could help was in mitigating an ongoing economic impact. "This is the area that I think we will be most interested in how we can participate in assisting tourism and travel into the region when the clean-up and the rescue effort is finished because this is our core expertise, this is what our market position is," he said.
"We'll be willing to set aside quite a bit of our resourcing to see if we can add to the promotional effort to get the sense out into the world that New Zealand is open for business and Christchurch is a safe place to go, once it is."
Port of Tauranga chief executive Mark Cairns contacted Lyttelton Port chief executive Peter Davie on the day the earthquake struck to offer support.
Other members of the Major Companies Group include Air New Zealand, ACC, Genesis Energy, New Zealand Post, Telecom, Vodafone, Foodstuffs, Toyota, SkyCity, Westpac, Fletcher Building and Vector.