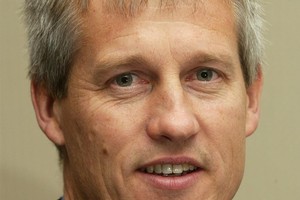 Simon Allen says he is prepared to commit whatever time it takes to get the job done in his new role as chairman of the new super regulator, the Financial Markets Authority.
Allen, a former chairman of stock market operator NZX and managing director of ABN Amro, was yesterday appointed to chair the FMA - but only on a part-time basis.
The part-time move is expected to disappoint some in the business community. Last year a Herald Mood of the Boardroom survey found 69 per cent of business leaders wanted a full-time chairman.
Allen, 52, will combine his FMA role with a position as chairman of Crown Fibre Holdings, an agency set up to manage the Government's $1.5 billion investment in ultra-fast broadband, and chair of the new council-controlled organisation Auckland Council Investment.
Asked how much time he would be able to give to the new role given his other responsibilities Allen said he would do whatever was necessary.
"I envisage a lot of effort by all parties as is required when starting up things."
Allen said his priority as chair would be to focus on building investor confidence in the capital markets. He is Auckland based while chief executive designate Sean Hughes has opted to be Wellington based.
Allen said he expected the role to take him to Wellington frequently.
"But part of the challenge is to meet the needs of the market in the rest of New Zealand."
The FMA is expected to be up and running by May and will incorporate a wide range of existing regulatory powers and functions including those of the Securities Commission and some currently performed by the Companies Office and its National Enforcement Unit.
Allen will be appointed for a two-year term. Announcements on the rest of the board are expected to be made soon.