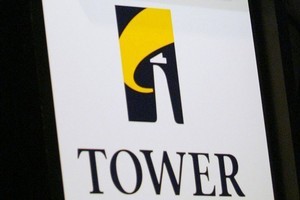 Tower, the insurer controlled by Guinness Peat Group, may return capital to shareholders, chairman Tony Gibbs told the annual meeting.
Tower is currently updating its business strategy, after underlying profit, excluding movements in interest rates, for the three months ended December was in line with the same period a year earlier. Gibbs said.
Last year, Tower tried to address its lazy balance sheet by taking over Fidelity Life but later withdrew its bid, complaining about the lack of information Fidelity was prepared to provide.
"Over the next two months, the board will review the implications of this strategy on the Company's capital structure, also taking into account the impact of legislative changes and the possibility of returning capital to shareholders," he said in speech notes published on the NZX.
Tower reported an 11 per cent increase in underlying profit to $52.1 million for the year ended September with interest rate movements boosting the bottom line by $6 million.
The insurer's gearing, debt to debt plus equity, was 15.4 per cent at September 30, down from 16.5 per cent a year earlier.
Gibbs said with interest rates rising globally, such gains recorded in previous years are now reversing.
Managing director Rob Flannagan said while the latest result was satisfactory given difficult market conditions and he is proud of the 24 per cent annualised return to shareholders achieved since September 2009, Tower hasn't achieved the growth the board would have liked.
"Tower remains firmly committed to getting the basics right, with management's focus very much on profitable growth," Flannagan said.
Tower's shares rose 1 per cent to $1.97 in trading today. Over the past year, they have traded between $1.75 and $2.09.