Telecom shows its reluctance to give up monopoly.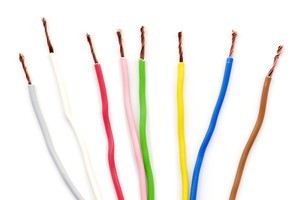 A few weeks ago I was invited by Chorus on a tour of its cabinets. It sounded about as interesting as watching paint dry.
But it made a pleasant change from my usual fractious interactions with Telecom and was proof of operational separation in action.
What Chorus, the separate network arm of Telecom, with a separate PR guy, wanted me to see was just how advanced things were in the brave new world of cabinetisation - terrible terminology for an expansion plan by the monopoly that controls the copper telephone wires to our homes.
It's true that since August 2007, when "local loop unbundling" got under way, Telecom's monopoly on these wires has been partially broken. As I begin my tour at the Devonport exchange, I see the evidence.
In the basement, alongside the fat, black copper cables snaking their way into the building from under the road, are skinny fibre-optic cables labelled Orcon, Vodafone and TelstraClear: the old and new world side by side.
Similarly, next to the distribution frame where the big copper explodes its innards as a cascade of thousands of twisted copper pairs, are racks of Telecom competitors' gear. Intruders in the inner sanctum.
But as soon as the exchanges were unbundled, Telecom launched cabinetisation - essentially moving out from the exchange to lots of mini-exchanges in roadside cabinets.
The idea is to get closer to the home, with each cabinet serving about 300 users in a neighbourhood and thereby shortening the length of copper used to usher in faster broadband - speeds of at least 25 megabits per second (Mbps) and up to 50Mbps.
Competitors cried foul, saying this was nothing more than a cunning ploy to thwart competition. Exchanges would be closed down, leaving competitors with a painful affliction - "stranded assets".
Fears were alleviated a little when it was realised that cabinets would be unbundled, too.
So are they? Not yet, but Orcon, Vodafone and third unnamed provider are trialling their gear in them - so maybe competition will live.
In truth, however, breaking the monopoly isn't easy - as one look at the complexity of the unbundled price list will confirm.
Negotiating with Telecom, even if it is called Chorus, is not for the fainthearted. Unless you're a big player, you're likely to be buried in paperwork before you take control of a copper pair.
But the Whisper cabinets, so named because even with their cooling fans they're whisper quiet, are an engineering marvel.
At a cost of about $100,000 each, they tick all the boxes of reliability and robustness. A few of them have apparently been hit by cars and while they do get knocked over they are generally quite easily fixed.
But despite the wizardry, it's still a cabinet for copper wires, albeit with fibre out the back door. Why not go straight to fibre all the way to the home?
Why go to all the trouble and expense of an interim step - fibre to the node - when what seems far more logical, and of long-term benefit to both customers and shareholders, would be fibre for the future?
With fibre all the way, customers would immediately be on 100Mbps and could be contemplating 1 gigabit per second - a quantum leap forward.
Offered a choice of fibre or copper for about the same price, a consumer would naturally choose fibre. Unfortunately, Chorus' cabinets don't offer that choice. Copper is the only way.
In a world where technology waits for no one, the lack of choice reflects a monopoly attitude that seems a little contemptuous towards customers.
Despite their technological excellence, Chorus' cabinets say: "If you want fibre, you will have to wait until we're ready to give it to you."
In the face of numerous other companies, unencumbered by a copper legacy, lining up under the Government's $1.5 billion Ultra-Fast Broadband initiative to offer fibre to the home now, Chorus' position seems unsustainable.
Chorus wants in on that money and is vigorously lobbying for the lion's share. But if the Government sees competition as the way forward in an industry that has suffered too long from monopoly control, it must resist the Chorus call.
Providing another path to our doors by giving the regional contracts to groups such as the Regional Fibre Group (nzrfg.co.nz) will kickstart competition in a way we've not seen since the footpath wars in the late 1990s.
That was when Saturn Communications first laid competing cable in Wellington, sparking street-by-street price-cutting.
Chorus agrees that fibre is the future but argues the copper-fibre hybrid network will dominate for the next few years.
By the end of next year, with about 3600 roadside cabinets and 2500km of new fibre-optic cable in place, Chorus says broadband at 10-20Mbps will be available to 80 per cent of New Zealanders - making New Zealand one of the top 10 countries in the world for speed. In a cabinetised world, about 60 per cent of New Zealanders will also be in reach of very-high-bitrate digital subscriber line (VDSL) speeds of 50Mbps.
Chorus' plans for a fibre world centre on another type of cabinet - the Hybrid or Fibre Flexibility Point cabinet - seen in new subdivisions but not yet deployed widely.
Significantly smaller than the Whisper cabinets, and with room for competitors' gear, they offer customers the option of fibre or copper. But why anyone would choose copper is beyond me.
The cabinets use microducting - essentially a bunch of multi-coloured straws in a larger tube as the conduit.
What's really bizarre is that in a trial at Manurewa Chorus is using the microducts to blow in copper. By the end of the month it will have connected 1100 homes using this new technology.
Wouldn't it have made more sense to offer each of those homes a choice?
chris.barton@nzherald.co.nz