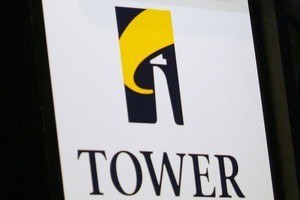 Insurer Tower has launched a hostile cash and scrip takeover offer for all of Fidelity Life Assurance Company Ltd, which values the target at $118 million.
Tower said it has given notice of an intention to offer $82 per Fidelity share, comprising $55 in cash and $27 in Tower shares.
Fidelity was founded by Gordon and Shirley Watson in 1973 with a vision of a New Zealand owned and controlled life insurance company. It provides life insurance, personal protection, business insurance, and savings and investment products in New Zealand, including KiwiSaver products.
"Bringing together these two iconic New Zealand controlled life insurance companies underscores the service each has provided to New Zealand policy holders over a long period, and will reinforce their ability to compete in an industry where most players are overseas owned," said Tower chairman Tony Gibbs.
The offer is conditional on a 90 per cent level of acceptances and on certain other matters being confirmed in respect of Fidelity's financial position.
Tower has based its offer on publicly available information and will ask Fidelity for access to certain additional information.
"Tower is hopeful that this request will be positively received by the directors," Tower said.
Goldman Sachs & Partners is advising Tower.
Tower shares were halted ahead of the takeover offer and rose 2c to $1.85 when they resumed trading.
The earliest that Tower can formally make the offer is October 15.
- NZPA