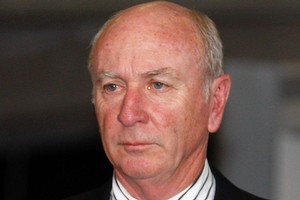 Former Bridgecorp directors Rod Petricevic and Rob Roest are due back in court today. The SFO has laid five criminal charges against Roest and seven against Petricevic.
The two extra charges laid against Petricevic relate to $1.2 million in Bridgecorp funds that he allegedly paid to a business that was run by a personal associate.
The SFO claims the business was a sham.
It is alleged the business invoiced Bridgecorp for marketing, database management, the operation of an after-hours call centre and other expenses.
The SFO says this work was never done or the sums invoiced were out of proportion to the quality and quantity of the services provided.
Petricevic and Roest have been charged under the Crimes Act over the purchase of a luxury launch, the Medici.
The boat was allegedly bought and the operating costs paid with $1.8 million in Bridgecorp funds, the vessel was owned by a company called Poseidon, a business Petricevic was a director of and owned.
It is also alleged Petricevic and Roest provided security for a loan for Poseidon through Bridgecorp.
The charges involve a total of $5.2 million.
They have not yet entered a plea. If they are convicted they face up to seven years' jail on each charge.
Petricevic and Roest with other directors Bruce Davidson, Gary Urwin and Peter Steigrad have had Securities Act charges laid against them.
This case will go to trial in July.
The directors, who each face 10 breaches of the Securities Act, pleaded not guilty when committed to trial in May .
Bridgecorp collapsed in 2007 owing 14,500 investors almost $460 million.