Mark Irving, advertising company director on what great branding can do for your product or service.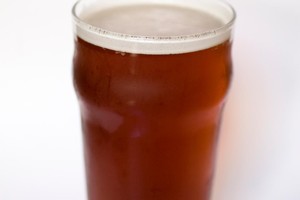 Branding your products and services has become so important these days because there are so many "me too" products out there. Often the only thing that distinguishes one from another is obviously the packaging but also the advertising.
The brand advertising is responsible for how you feel about a certain product. It's when you're watching an ad, and you suddenly go "wow" and decide you want some of that. One of the best examples of this is beer advertising. Beer, wherever you are in the world is essentially the same.
Yeah right.
Sure there are variations in taste and alcohol percentages but it's all pretty much brown and fizzy and makes people more seem more attractive than they really are. Or if you follow the Manawatu rugby team, it makes you place a green bucket over your head, or burn your couch if you happen to live in Dunedin.
Often the advertising for products such as beer, bottled water and milk is the only point of difference because the products are so similar. With these types of products it's almost a risk to not take a "risk" and do something really outstanding that makes your product jump out from the category. In the hugely crowded market place with advertising saturation reaching new levels, it's not the time to be timid and do a checklist type of ad. You need to be bold and stand out.
Often by having some courage, the results can be truly outstanding. As they say, fortune favours the brave. In some instances the ads move beyond advertising and into popular culture. Here is an example of what I think is a truly outstanding ad for a popular alcoholic beverage.
This ad is many things. It's weird, compelling, original, spectacular and also strangely homoerotic. Call me old fashioned but I'm sure most Kiwi blokes wouldn't roll around in the sand embracing each other after a surf at their local beach break.
I have to also mention the power of a great soundtrack that builds a tremendous amount of emotion. Also take a look at the number of hits this ad has received on You Tube. And this is for an ad. Some famous bands don't even rate this highly. Now obviously this is quite an expensive ad to make but it's possible to do something so incredibly simple for a fraction of the price.
Here's what I think is a good example of that.
It's often the most simple and real life situations that have the most impact. To me, these ads draw you right in so that you almost forget that you're watching an ad. Crucially they also follow one of the golden rules of advertising that is if you're not being noticed, you're wasting your money. The same rule applies to print and radio ads as well, where you need to capture the attention and then draw the reader or listener in.
I realise that not all products and services are suited to this type of advertising but I think it's sometimes good to have something to strive for. These ads don't shout at you or bore you to death or treat you like an idiot. They were made to capture attention, captivate the viewer, build a brand and sell product. And these particular ads certainly did this big time.

Mark Irving
Mark Irving is the Director of Range Advertising and Communications.