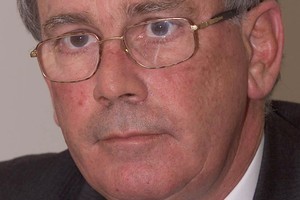 A nationwide campaign starting today wants an immediate halt to sales of New Zealand farms to foreigners.
The Save the Farms group, led by Remuera property developer John McKearney, wants public support to convince the Government to stop the sales until the country has had a robust public debate.
Save the Farms spokesman Tony Bouchier, an Auckland lawyer and former undercover police officer, said every New Zealander had a connection with farming and a stake in keeping the country's land.
"We're confident we're going to have an enormous amount of support about this," Mr Bouchier said. "It's a modern-day protest march, and we're doing it over the internet."
Newspapers throughout the country will run advertisements paid for by the campaign, asking people to send in support through a website.
"We're not looking for membership or money. We're asking people to support an immediate moratorium so we can have a national debate to decide how we're going to deal with land sales to foreigners in the future."
The group had not initially approached any politicians or parties, and had no financial interest in the issue, Mr Bouchier said.
"We've decided it's time to really sit down and have a cup of tea and have a discussion about it."
A spokesman for Finance Minister Bill English, who is reviewing the Overseas Investment Act, said the Government would not make any changes to overseas investment rules until the review was completed, effectively ruling out an immediate halt to sales.
"We're not going to change the rules or do anything that's going to prejudge the outcome of the review," the spokesman said.
"The review is still ongoing and we'll announce the result when that's completed."
He could give no indication when the review might be finished.
Prime Minister John Key has previously said that the Government is reviewing land sales out of concern that New Zealanders might become tenants in their own country.
A catalyst for the campaign has been the bid by Hong Kong-based Natural Dairy to buy New Zealand's biggest dairy empire, owned by Allan Crafar until it went into receivership.
Natural Dairy last week placed a full-page advertisement in the Herald saying its bid was "a good deal for New Zealand".
Its operations would take over just one two-hundredth of the country's total dairy farmland and create 120 new jobs, the advertisement said.
The company would also put $5 million a year into training young sharemilkers and $500,000 into a charitable trust for technology research.
"We're excited about creating an enduring partnership with New Zealand," it said.
But Mr Bouchier likened these offers to the blankets, beads and muskets Maori were offered for their land 200 years ago.
"We're still trying to sort out that mess through the Waitangi Tribunal," he said.
"Given the problems that we created for ourselves and what Maori had to go through, we don't want a repeat for future generations."
The group behind the campaign were from a mix of professions and nationalities and it was "not a xenophobic organisation", he added.
Most of the funding for Save the Farms had come from Mr McKearney, who Mr Bouchier said was a passionate New Zealander, though he was at present too unwell to discuss the project with the media.
Mr McKearney has previously been in the news for gaining consent to chop down a heritage pohutukawa tree at his Avondale development.
Also involved in the campaign is former Privacy Commissioner and New Zealand Law Society president Sir Bruce Slane.
Another member is businessman Kerry Hoggard, who is a former chairman of farm chemicals producer Nufarm.
Last year, that company rebuffed a takeover bid from China's Sinochem but agreed to Japan's Sumitomo Chemical taking a 20 per cent stake.