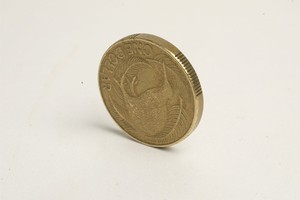 The New Zealand dollar fell sharply on a day the Reserve Bank of New Zealand (RBNZ) hiked the official cash rate (OCR) by 25 basis points to 3 per cent.
This is the opposite to what usually happens but investors opted to take more notice of the central bank's cautious comments on the economy, rather than its anticipated rate move.
The NZ dollar was at US72.38c at 5pm from US72.79c at 7.30am and US72.92c at 5pm yesterday.
Reserve Bank Governor Alan Bollard said the pace and extent of further increases was likely to be more moderate than was projected in the Monetary Policy Statement on June 10.
Dr Bollard said the outlook for economic growth had softened somewhat, but it was still appropriate to continue to reduce the "extraordinary level" of support implemented during the recession.
"It was all in the statement. The guts of it was that the outlook for growth and tightening path were now lower," said Imre Speizer, senior currency strategist at Westpac.
The NZ dollar fell from around US72.80c to US72c after the rate rise.
The market also absorbed trade data for June. Mr Speizer said the trade data was better than expected but was not a market mover "on a RBNZ day".
Investors are also waiting for US growth data this week and Chinese data at the weekend.
Against the Australian dollar, the NZ dollar eased to A80.71c at 5pm from A81.60c yesterday.
It was at 63.08 yen from 63.97 yen yesterday and at 0.5560 euro from 0.5611 yesterday.
The trade weighted index dropped to 67.57 at 5pm from 68.21 yesterday.
- NZPA