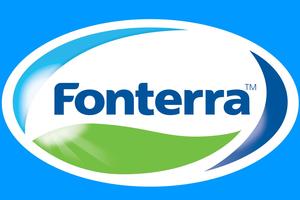 Fonterra's vote tomorrow on whether to start share-trading among farmers is the most important decision for its farmers since the co-operative was created, says chief executive Andrew Ferrier.
Farmers buy and sell shares back to Fonterra based on their level of production.
However, the Fonterra board wants to introduce share-trading among farmers to remove the redemption risk of the company having to buy back shares and to provide the co-operative with permanent share capital.
"We have always had to look in the rear-view mirror because of redemption risk and it does hold us back from getting ourselves as strategically strong as we could get in the world market," Ferrier said.
"Without redemption risk it's just opening up another dimension of us being able to bring long-term security for our farmers' milk and continue to grow value on top of it."
Federated Farmers Dairy chairman Lachlan McKenzie said farmers were likely to approve the changes.
"The talking on capital structure has all been done, the listening has been done, the voting packs are out ... we're just ensuring that everybody votes," McKenzie said.
Farmers were pleased that the board had listened to their concerns and that ownership of the company would stay with farmers, he said.
Fonterra Shareholders' Council chairman Blue Read described trading among farmers as a unique opportunity to move the co-operative and the dairy industry forward.
He said farmers were generally supportive and he thought the vote would be successful.
"However, I do have a concern about complacency among our farmers. Of course I want the vote to be positive but for me it is equally important that we exercise our right - a 95 per cent yes vote from 20 per cent of our farmers would not make me happy at all."
As part of the proposal, a Fonterra Shareholders' Fund would issue units to the public to raise capital in order to buy share rights from farmers, including benefits from distributions and changes in market value, but excluding voting and milk payment rights.
Craigs Investment Partners head of private wealth research Mark Lister said the planned changes would generate huge interest.
"It's not quite the same as what a Fonterra listed on the NZX would look like but investing in it for some would still give you a general exposure to that agricultural thematic and that whole dairy industry theme that we're starting to see gain a bit of traction as emerging markets look to buy more dairy products."
The changes would be good for farmers, adding an element of flexibility to manage balance sheets and capital requirements more efficiently, he said.
Under the proposal, Fonterra said it could appoint one or more Registered Volume Providers to help provide volume in the Fonterra Shareholders' Market, where farmers would buy and sell shares, with interested parties likely to be substantial financial institutions.
Lister said: "It's New Zealand's biggest company, biggest industry, the backbone of our whole economic growth platform so I think everyone in the financial community would want to align themselves with anything that gives people a greater opportunity to invest in that."

Farmer share-trading
What is it?
* Dairy farmer co-operative Fonterra was formed in 2001.
* At present, dairy farmers have to buy shares in Fonterra based on the level of their production.
* Under the proposal farmers would buy and sell shares among themselves through a Fonterra Shareholders' Market, rather than with Fonterra.
* A Fonterra Shareholders Fund would also be set up to enable farmers to sell the share benefits of distributions and changes in value but retain voting and milk payment rights.
* Farmers could be allowed to buy dry shares that do not have voting rights for up to 200 per cent of their production level.
Why do it?
* Remove the redemption risk of Fonterra having to pay farmers when they cash in shares.
* Provide the company with permanent share capital.
What's next?
* Proposal for share trading needs 75 per cent support. Farmers had the option of voting by post, on the internet or at special meetings around the country tomorrow.
* If approved it is expected to take at least 15 months to implement.