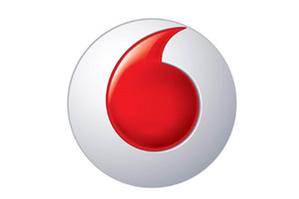 Vodafone says it will be fixing an online tool that has offered discounts to people who were later charged full price.
But customers say problems with Vodafone's broadband service extends beyond the online tool, and the Commerce Commission fair trading branch is following up a complaint.
Vodafone broadband users connected directly to the firm's "Red" network get a $10-a-month discount, but many Vodafone customers have told nzherald.co.nz they were charged the full amount despite being told they were eligible for the discount.
Vodafone spokeswoman Michelle Baguley said today that the online web tool had been found to not be working properly and the company was now fixing it.
Some addresses formerly on Vodafone's network were no longer connected after Telecom installed roadside cabinets, she said.
Customers should have been advised this was happening and that it could mean they would not get the discount, Ms Baguley said.
But one customer, Paul Schupbach, said he had specifically asked Vodafone sales staff about the issue but was still reassured he would get the discount.
"In my case I even told the sales staff about the cabinet, and queried how I would get Red Zone. EVERY person I spoke to in their sales team told me I would get a Red Zone plan. This was not an isolated staff error. I spoke to them on a daily basis (as they always left so many questions unanswered, and systematically failed to carry out all my instructions). So this failure to advise of the consequences of cabinetisation is not an isolated issue. It is completely systemic," he wrote to nzherald.co.nz.
Shonal Sumeet said he had had the same problem, and, when he brought it up with Vodafone, was told it would take a few years to be moved on to the network. This was after Vodafone's website told him he was already on the network.
Mary Brydone said she had yet to hear back from the company despite writing to them two weeks ago. Earlier, even a call centre staff had told her it seemed like "misleading advertising", she said.
Chris Ryder, who experienced the problem after signing up at Christmas, said it seemed like "false advertising".
The Commerce Commission said it had received a complaint against Vodafone about a similar issue and its fair trading branch was following it up.
A commission spokeswoman said customers who had problems relating to the Fair Trading Act were advised to bring their complaints to the commission.
Vodafone's Ms Baguley said the one complaint lodged with the Commerce Commission was by a misinformed customer in Christchurch - where the offer was not available - and Vodafone had had no other issues regarding the discount with the commission.
Telecom spokesman Mark Watts said Telecom had been upgrading its network and did not shut down a single exchange. It had instead been instead improving existing ones or installing roadside cabinets, and Vodafone's problems were "entirely" its own, Mr Watts said.