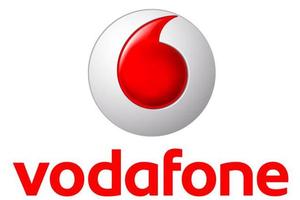 A new Vodafone offer allowing customers to call Vodafone mobiles or landlines for up to 200 minutes for a flat $12 a month on certain pre-pay plans could have implications for a Commerce Commission recommendation on mobile termination.
In February, the commission recommended the Minister for Communications and Information Technology accept undertakings from Telecom and Vodafone on mobile termination - the wholesale charges mobile phone companies impose for terminating calls or texts from other fixed or mobile networks - as an alternative to regulation.
But today the commission said it had invited the minister to consider the launch of Vodafone's Talk Add-on product in his assessment of whether Telecom's and Vodafone's mobile termination access services (MTAS) undertakings should be accepted.
Alternatively, the minister could consider whether it was appropriate to request the commission reconsider its recommendation in light of the potential impact of the new Talk Add-on product.
Telecommunications Commissioner Ross Patterson said the commission's initial view was that a plan such as Vodafone's new Talk Add-on product, and any market outcomes which may arise from it, may be material.
"Further, the commission's initial view is that such a plan may have the potential to affect the basis for the commission's recommendation in the final report," Dr Patterson said.
The commission had recommended acceptance of the final undertakings as an alternative to regulation on the basis that Telecom's and Vodafone's final undertakings would address the competition issues which the commission identified throughout the MTAS investigation.
Yesterday, The Dominion Post newspaper quoted 2degrees chief commercial officer Bill McCabe saying Vodafone was acting as a monopolist by retailing "on-net" phone calls at 6c a minute, while charging 89c for other mobile calls.
Mr McCabe said the commission's February recommendation had been based on an assumption that the differential between off-net and on-net pricing would decline. Instead, the difference was going up.
Vodafone spokesman Paul Brislen said the add-on was a "perfectly legitimate competitive offer", and 2degrees' complaints smacked of desperation.
- NZPA