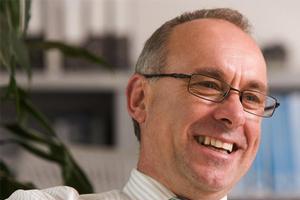 You have to say one thing about the Fonterra directors - they're a determined bunch.
Despite their options for rejigging the co-operative's capital structure being turned back time and again, they're going to give it another go.
Fonterra's directors said today a vote on changes to the co-operative's capital structure will be held at the annual meeting on November 18.
Fonterra chairman Sir Henry van der Heyden said directors were pleased with the strong attendance and feedback from shareholders at the 77 meetings held around the country.
"We had a record turnout of 3,500 farmers at the meetings. We're encouraged so many farmers attended to give us their views," Sir Henry said.
"We've listened to this feedback and it has generally been supportive. We are making some changes to Step One (Strengthening the Share Structure) and Step Two (Restricted Share Value) stays the same.
A detailed proposal will go out to shareholders in the Notice of Meeting, around October 30."
The Fonterra Shareholders' Council has voted to support the proposal that is being put to the vote.
Sir Henry said that in the meantime discussions with farmers are continuing with smaller regional 'shed' and 'on-farm' meetings being held throughout the country.
The problem has been that the dairy farming community hasn't exactly been warm to the idea of sharing their equity with Joe Public.
Industry analysts will be looking closely at the outcome of this latest round of "the traveling roadshow".
- NZHERALD STAFF