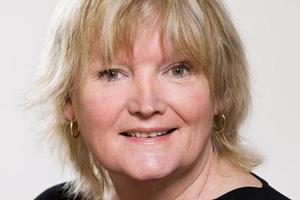 Who would be a Fonterra director?
We shall see on October 1, when challengers for this year's farmer spots on the board of New Zealand's biggest company will be officially announced, but the question is rhetorical.
It probably wasn't a proud moment to be a director on Friday when Fonterra's capital restructure proposal was unveiled. So much sweat, blood and tears for something so uninspiring. So much opportunity, such a compromise. You could almost taste directors' frustration in the proposal documents.
Beaten up badly by farmers for an earlier attempt to inject new lifeblood into the co-operative via a partial market listing, directors, after months of wrangling with the Fonterra Shareholders Council, have had to settle for what even farmers are now saying is a band-aid. It might stick for the projected five years, depending on Fonterra's growth trajectory - more likely it won't.
Hearing from shareholders that many have been rung not once, but twice, this year by company leaders trying to clear a path through the spiky issue of raising extra capital while keeping out the market barbarians at the farmgate is somehow disappointing.
So much for hopes of leonine leadership of a cornerstone of New Zealand Inc - now we know there's just been a lot of pussyfooting.
But what is a farmer director to do if he doesn't want to lose the sharp suit, the world travel, the association with a $19.5 billion revenue corporate to be tossed back into the paddock at election time?
He (there are no shes on the Fonterra board) salutes the farmer obsession with 100 per cent control and ownership and votes to take baby steps to a big grown-up problem. He votes to put the heat back on farmers to find the cash to shore up Fonterra's vulnerable balance sheet if they won't let outside investors in, and gingerly, oh so gingerly, introduces the words "share trading" into the proposal - naturally to be only among farmers.
Presented as step three in Friday's proposal, share trading comes over almost as an afterthought instead of a key reform, an impression that gets legs when chairman Sir Henry van der Heyden soothingly suggests there's time for this one and farmers don't have to bother their heads about it until next year.
Of course there isn't plenty of time. Share trading - of any sort - is what will rescue Fonterra from the share redemption risk that now haunts it. A legacy of the co-operatives that merged to form Fonterra under legislative shepherding in 2001, redeemable shares put the world's biggest dairy exporter at the mercy of drought, flood, recession, retirement, death and competitors taking its suppliers. Linked to milk production, the shares have to be paid out by Fonterra every time a farmer doesn't meet expected milk production or exits the co-operative for whatever reason. More than $600 million had to be paid back to suppliers last season because of drought. Even for a multibillion-dollar earner that's a big chunk out of the balance sheet. And all the while Fonterra is obliged to do its damnedest to part with most of its operating revenue each year as milk payout.
It took Fonterra more than six years to address a capital anorexia problem forecast by critics of the economic experiment that allowed 96 per cent of the country's dairy industry to be merged into one company. It's taken another 18 months of behind-doors biffo between farmers and directors to get to Friday's softly-softly package announcement.
Though the change proposal has the full support of the shareholder council, around 80 farmer meetings lie ahead of directors, who are all too aware their legal responsibility is to the welfare of the company not just to pay homage at the shrine of 100 per cent farmer control and ownership.
It must be a pleasing achievement to sit at the board table of a company which earns 27 per cent of New Zealand's export returns. But at times like this the milking shed must look pretty attractive too.